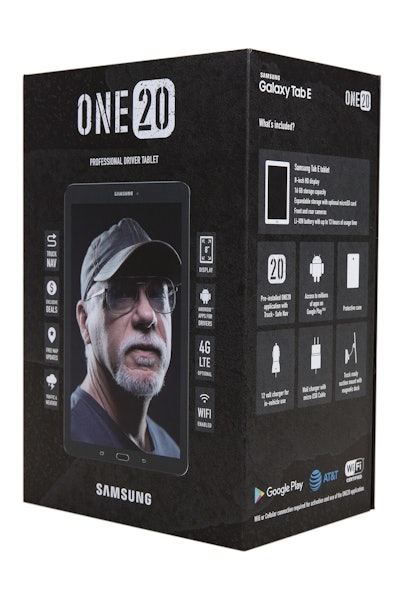 ONE20
 announced plans at the
Great American Trucking Show
in 
Dallas
 to launch its ONE20 Tire program in Q4 2017. This program will add to the list of benefits available to ONE20 Members, including free roadside assistance, free truck-safe navigation and its low cost ELD, free of monthly service fees.
ONE20 Tire will leverage more than 200 wholesale warehouses in addition to 75,000 service centers across the country. With the direct warehouse-to-consumer program, drivers and carriers will be able to save considerable amounts on their tire purchases, it says. From purchase to delivery, installation will take four days or less.
"We explored partnerships with
industry
leaders, but no one could develop the type of program we were looking for with enough savings for the end consumer," said 
Jake Dettmer
, senior vice president of advertising and affiliate programs at ONE20. "Instead, we decided to approach the commercial tire space differently. We've had the unique opportunity to work closely with some very talented industry veterans, who have helped us navigate the commercial tire industry in order to develop a program fit for our standards."
ONE20 Tire will offer every commercial tire size and brand available on the market, as well as a customer service guarantee that includes returnability on defective or damaged tires. The program will also take the headache out of the purchasing process by allowing consumer to search and buy online. ONE20 Tire will be an e-commerce store and ONE20 Members will save an additional five percent off the already low prices.
"Tires aren't something you normally think of purchasing online, however, we know through our TopONE20 research that 83 percent of drivers would buy online if they could save money and if the process was simple," Dettmer said. "The program we've created will not only provide drivers with significant savings, it will enable easier and more streamlined purchases with direct shipments to the driver's desired service center."