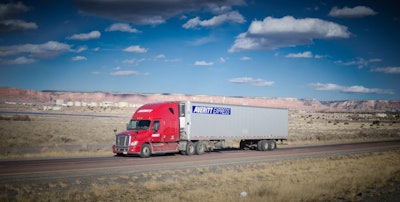 Averitt Express (CCJ Top 250, No. 21) has donated $100,000 to help Hurricane Harvey victims recover after the storm caused record-setting rain and flooding in Houston and other areas.
Averitt made the donation to the American Red Cross National Disaster Relief Fund, which is using the money to give food and shelter to flood victims.
"Our hearts go out to the people who have been affected by Hurricane Harvey in Texas and other said," said Gary Sasser, Averitt's chairman and chief executive officer. "We want to do what we can to help the relief efforts, and we hope our contribution to the Red Cross will provide comfort and assistance to the communities we serve."
The money was donated by the company's associates through its Averitt Cares for Kids program.