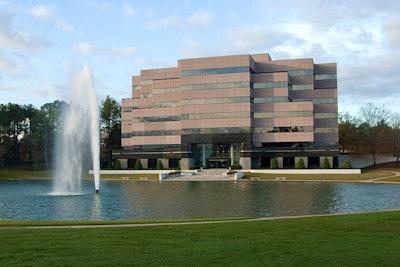 McLeod Software has purchased a 140,000 square foot office building in the Birmingham area for its new corporate headquarters.
The company plans to move into the new facility in early summer 2018 at the completion of a major remodeling project at 100 Meadowbrook Corporate Park.
McLeod says the new building will allow its rapidly growing company to consolidate two current office locations in the greater Birmingham area and set the stage for the company's continued growth.
McLeod Software has experienced an average growth rate of 20 percent over each of the last six years and expects continued growth that should lead to the company doubling in size again over the next five years.
McLeod Software has been ranked as Birmingham's largest software development company for three years in a row by the Birmingham Business Journal.
The company offers enterprise management software solutions for the transportation industry. It was established in Birmingham over 30 years ago, and has nearly 900 customers in the U.S. and Canada.