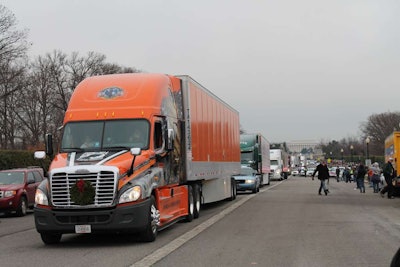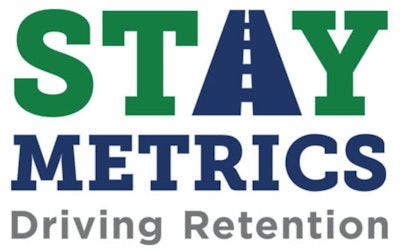 Stay Metrics, provider of driver engagement, training and retention solutions for the transportation industry, has expanded an agreement with Schneider, one of the nation's largest truckload carriers. Under terms of the agreement, Schneider — a customer of Stay Metrics since March 2016 — will increase its use of Stay Metrics' Driver Survey products by approximately twofold.
Stay Metrics administers 7-Day Orientation, 45-Day Onboarding and Exit Surveys on behalf of Schneider as a neutral third party. The Green Bay, Wis.-based carrier uses the surveys to gain valuable insights on the early job expectations, experiences, and job satisfaction levels of new driver employees.
"Our number one priority is understanding drivers' needs and improving their experience at Schneider," said Rob Reich, Schneider's senior vice president of equipment, maintenance and driver development. "It is important to get timely feedback that can be used to improve professional driving careers at Schneider. Drivers can be very open and honest when providing feedback to a third party and it eliminates bias to prioritize and understand where we can improve."

Schneider offers a broad variety of career options depending on driver lifestyle preferences to include local, regional and long-haul. Opportunities exist in Schneider's Van Truckload, Team Expedited, Dedicated, Tanker, Intermodal, Final Mile and LTL divisions. During the nearly two years as a Stay Metrics client, Schneider has made a number of improvements that have resulted in a more positive work experience for drivers, Reich said.
"Drivers of all experience levels recognize Schneider as an industry leader for its safety-oriented training and career opportunities. We are pleased to have the opportunity to expand our services with a company that shares our passion for innovation and improvement," said Tim Hindes, co-founder and chief executive officer of Stay Metrics.
Ongoing research from Stay Metrics shows the primary cause of early driver turnover is unmet — or unrealistic — job expectations. The company's 7-Day and 45-Day surveys give fleets insights into drivers' early expectations and job experiences. The products also send instant email alerts to managers when driver responses indicate a high turnover risk.