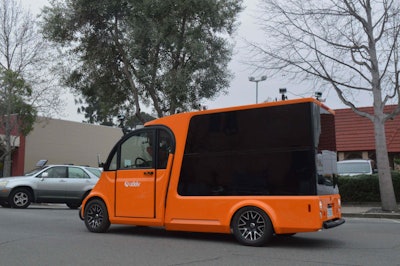 Editor's note: This is the second part of a three-part series on how transportation companies are using technology to meet the demands of e-commerce. Part 1 covered dispatch planning systems.
Motor carriers of all types are feeling the "Amazon effect" as e-commerce sales grow between 20 and 25 percent every year.
The effect is the mounting pressure to meet delivery expectations of customers. These expectations are set by Amazon, which not only is the largest retailer but continues to evolve as a full-blown logistics company with its own fleet of planes, trailers and delivery vehicles.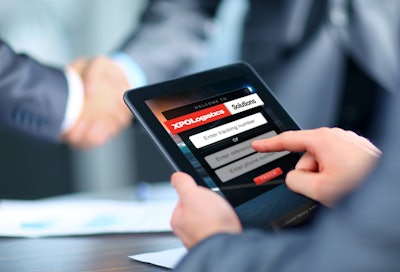 When ordering products online, consumers expect to know a delivery date so they can plan accordingly. Whereas most home deliveries can be dropped off at the doorstep any time of the day, carriers in the business-to-business (B2B) world of commerce are expected to provide real-time visibility of shipments and accurate ETAs.
To meet this demand, real-time visibility solutions for B2C and B2B shipments are flourishing among shippers and third-party logistics providers, says Bart De Muynck, research director, transportation technology and supply chain, for Gartner.
Companies that provide shipment visibility systems include Project 44, Trucker Tools, FourKites, 10-4 Systems and MacroPoint. These companies have technology for tracking shipments on any carrier by using the GPS from drivers' phones, fleet telematics and ELD devices.
Some of these companies are starting to use predictive analytics to deliver accurate ETAs of shipments based on drivers' remaining hours-of-service, traffic and weather data, he says.
With real-time information on ETAs, shippers and carriers are also starting to use transportation management and routing systems that dynamically re-route B2C and B2B shipments to better meet their customers' expectations, De Muynck says.
Schedule flexibility
Shipment visibility solutions can now be connected with cloud-based routing systems that use artificial intelligence (AI) and machine learning technologies to make smarter and more responsive decisions on the fly, he explains.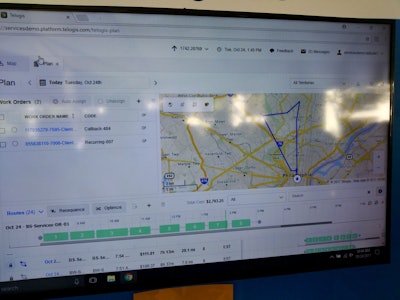 Grocery retailer Hy-Vee, based in Des Moines, Iowa, operates 245 stores in Midwestern states. Three years ago the company did not have an e-commerce offering but "we saw the writing on the wall," says Kurt Hasson, vice president of IT.
Hy-Vee built its own platforms for e-commerce and order management.
"There is a lot of pressure to move quickly and maintain our market share," he says.
Last year, Hy-Vee created a dedicated e-commerce fulfillment center in Des Moines to route orders for all 20 stores in this market. The goal from the beginning was to automate routing and give its customers the chance to choose a delivery time that works best for them.
Hy-Vee is using an application program interface (API) from Telogis. Its order management system can automatically communicate the order details to the Telogis' RouteCloud optimization software.
In return, RouteCloud instantly computes routes and sends the plan back to Hy-Vee's computer systems.
During the checkout process, Hy-Vee customers will soon be able to reserve a time slot for delivery, he says. The customers will see which time slots are available and be given discounts for choosing time slots that result in lower delivery costs, based on how the routes are shaping up in Telogis RouteCloud.
"This will add more value on the customer side by picking a time slot. Ultimately, it will give the routing engine a better problem to solve. Customers will feel good about getting a cheaper price," he says.
Hy-Vee is also using an API from Telogis called LiveETA. As a driver starts a delivery route, the customers on the route will receive an ETA. As things change, the customers will receive updates.
"This will evolve to be an Uber-like experience where you can track the driver right up to your house," he says.
Re-sequencing routes
People and routing software systems have to use certain assumptions to plan the sequence of stops on a route, but nothing ever follows plan. Traffic delays, delivery times and other things change, making it necessary to make adjustments to meet customer expectations.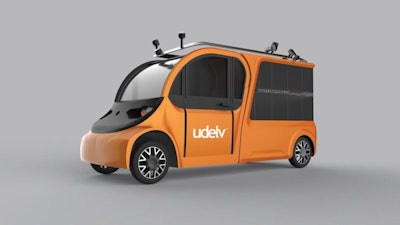 Foxtrot Systems has developed a new cloud-based route execution application that dynamically re-sequences and re-optimizes the stops on a route as conditions change, says Luke Wachtel, president of the Boston, Mass.-based company.
Foxtrot creates a profile of each customer stop on a route, over time, to predict the best day of week and time of day to schedule a delivery, he says. The software can also create accurate, and dynamic, ETAs by continuously predicting how long it will take to service each customer on a route and make changes to the sequence of deliveries as the route progresses, he explains.
Autonomous deliveries
Now that routes can be optimized on the fly, the next step in the progress of e-commerce is using driverless trucks to make deliveries. This is no longer just a concept. In the future, perhaps as little as five years from now, autonomous trucks might be delivering mail and packages to residences.
A research piece published by consulting firm McKinsey&Company in September 2016 predicts that within next decade, 80 percent of parcel deliveries will be made by autonomous vehicles.
"We want to be ready now," says Dan Laury, chief executive of udelv.
udelv in Burlingame, Calif., recently made the world's first public road test delivery using its specially designed electric vehicle. Its autonomous truck was dispatched on a 2.5-mile loop complete with traffic lights, lane changes and unsignalized left turns. The truck made two delivery stops from Draeger's Market in San Mateo.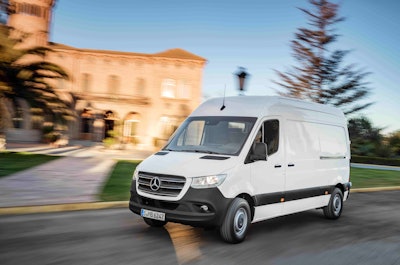 In compliance with California regulations, the vehicle was supervised by a safety driver and in test mode.
The truck is designed with individual compartments that open when the truck reaches delivery customer locations through communication with a mobile app on customers' phones.
The company plans to offer its vehicle and software to merchants and fleets through a subscription model that will include a nominal delivery fee, Laury said. The subscription and fee will have to be at a lower level than what people currently pay for e-commerce deliveries or "autonomous trucks will remain a science project," he says.
Large retailers and shipping companies will be using their own, branded udelv trucks for dedicated routes. Small stores will likely share a vehicle with other small stores to make the subscription cost effective for all parties involved, he says.
To complement udelv's autonomous driving technology and to ensure reliability of the service, the company also created an ultra-low latency teleoperations system to monitor and control the vehicles remotely and allow for overrides and human-assisted guidance in unique situations.
The company is now taking pre-orders on its website.
"The technology will be ready pretty soon—within the next 12 months in some places," Laury says. The timetable of legislation to allow autonomous trucks on the roads is a different story. "We have no control on that but it looks like there is a willingness in the United States to allow it at many different levels."