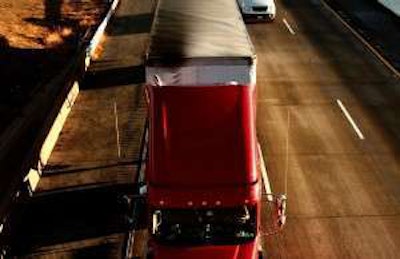 The U.S. House on Friday passed a bill to reauthorize the Federal Aviation Administration for five years, tacking on to the mostly aviation-focused legislation two policy riders related to trucking. One, as spelled out by CCJ in recent weeks, is the long-sought Denham Amendment, which seeks to protect carriers from litigation from drivers seeking wages for state-mandated meal and rest breaks, mostly isolated to California currently. The amendment was offered chiefly by Rep. Jeff Denham (R-Calif.).
The other is a policy provision that would protect brokers and shippers from liability when selecting a carrier to move their loads. Should the provision ultimately prevail (the Senate is working on its own version of an FAA bill, and it likely will differ from the House version), it would institute soft criteria by which shippers and brokers should use to make carrier hiring decisions.
That amendment was offered by Rep. Jim Duncan (R-Tenn.).
The Senate has yet to progress much on an FAA bill, though lawmakers have until the end of September to pass an FAA reauthorization package. The Senate will likely pass its own legislation, which would send the two chambers to a conference committee to produce a unified bill. The trucking riders would have to clear that process, and the bill passed by both chambers and signed by President Trump, to become law.
As CCJ covered last week, an hours of service reform amendment was also considered for inclusion in the FAA bill, but it was rejected on the House floor via a vote by House members.