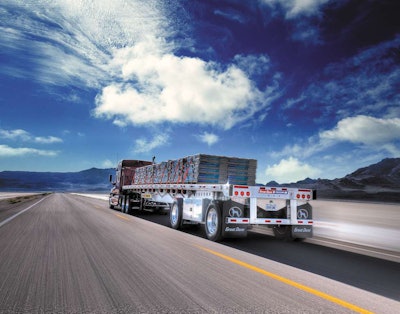 FTR pegs preliminary trailer orders for April at 22,000 units, a month-over-month decline of 20 percent from March, which reflects a typical seasonal adjustment and a dip from the historically high order numbers posted in the first quarter.
April 2018 trailer orders were still solid for the month, with a plus-10 percent comparison year over year and 21 percent higher than the strong April 2015. Trailer orders have totaled 330,000 for the past 12 months.
"Most fleets have their orders placed for 2018 and some dry van OEMs are booked solid for the year. Component shortages are increasing and may prevent all the orders in the backlog from being built this year. However, there is still capacity available for refrigerated van and vocational trailer orders, and the chugging economy should continue providing increased sales of all trailer types," says Don Ake, FTR vice president of commercial vehicles.