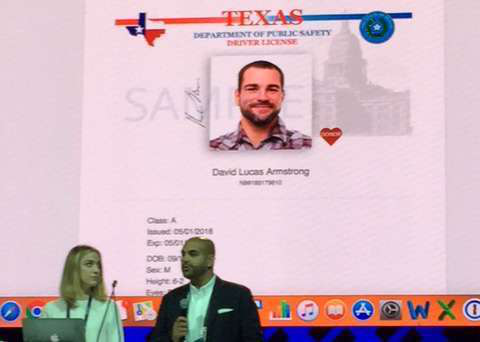 If the 35 companies who pitched tech fixes for trucking Tuesday are right, the industry will operate with fewer internal disputes and greater speed in the near future.
Presenters at the Atlanta-held conference ranged from small startups to recognized players such as McLeod Software and C.H. Robinson. Each was given seven minutes to describe their business to attendees at Transparency18. The two-day conference is produced by FreightWaves, a data analytics and media company, in partnership with the Blockchain in Transportation Alliance and Georgia Tech.
The products and services presented on Demo Day have the potential to bring significant change partly because the vendors are "building transparency into all their products," said Craig Fuller, CEO of FreightWaves and managing director of BiTA, in opening remarks at the two-day conference in Atlanta.
Transparency is a key element of blockchain systems, which are distributed ledgers that allow select parties to view the same data, which cannot be changed by single parties. The technology holds great promise for the freight industry because it can document every step in the supply chain, which can resolve or even prevent disputes, such as over rates or detention pay. The immediacy of verification also promises to greatly shorten payment periods for carriers, drivers and other parties.
Most of the services presented Tuesday involved ways for shippers, brokers and carriers to work together more smoothly and openly. Others were focused on more narrow applications,  such as a system where drivers take smartphone photos to identify when and where in the supply chain an intermodal container was damaged.
Learning Machine uses blockchain technology as a foundation for partnering with governments and various industries to produce secure credentialing systems, said Natalie Smolenski, vice president of business development. The company is now using the same approach for driver credentialing, aiming to simplify the process and add accuracy to it, for the benefit of hiring fleets as well as drivers.
"This empowers the driver to no longer depend on [the Federal Motor Carrier Safety Administration] or other agency to prove or verify information for them," said Jamil Dewji, sales director.
BoxLock was described as an Internet of Things "security for last-mile delivery." It uses special boxes and locks that can be opened with when a delivery driver scans a tracking number for a package. The internet-connected lock will open once it confirms the shipment.
Jacob Findlay said his Fullbay truck maintenance tracking service was "the first cloud-based platform for diesel truck shops" and now is used in 50 states and Canada. He plans to release this fall a "universal health record for heavy-duty trucks" that will use blockchain technology to log a truck's service and DOT inspections, yielding fewer out-of-service orders.
In one presentation, FreightWaves announced its new Sonar platform. The subscription-based service gathers a "unique data set" from 80-plus sources "to see where prices are moving and help companies make business decisions," said Michael Vincent of FreightWaves.