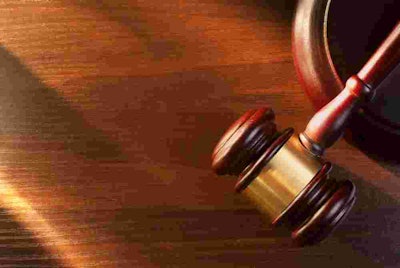 Central Cal Transportation must pay a driver $16,723 after the Department of Labor concluded the carrier violated whistleblower protection by firing her for refusing an overweight load.
A DOL administrative law judge ordered CCT to pay Bernadine Poulter $11,723 in back wages and interest, $5,000 in compensatory damages and her attorney's fees and costs. ALJ Richard Clark also stipulated the California intermodal company reinstate Poulter at her former job and give her a favorable reference for future employment.
Poulter said she believes her termination violated the employee protection provisions of the Surface Transportation Assistance Act. Her complaint names the Roadrunner Transportation Systems subsidiary and Ryan Rotan, a CCT terminal manager until 2016. Neither RRT nor CCT's attorney responded to a request for comment.
The driver stated she was terminated for activities protected under the STAA. Poulter filed internal complaints with Central Cal over alleged non-compliance of commercial vehicle safety regulations and refusing to operate a truck that violate these regulations.
Poulter had worked nearly three years as a truck driver when she began at CCT. Her CCT route ran from the Lathrop-Stockton area of California to Reno, Nevada, and included the Donner Pass. On Dec. 18, 2015, she picked up an intermodal load and stopped a Stockton truck scale. She reported to Rotan her tandem axle weight was 600 pounds over the DOT limit of 34,000 pounds. Rotan told her to slam the load, which is to adjust freight by pulling or speeding forward and braking. He fired her for insubordination after they exchanged a series of texts and calls over the issue.
The two disagree over the content and meaning of that day's discussion, including that Rotan had advised slamming in increments to adjust the load. Clark stated that "Rotan's credibility is undermined by the fact that his explanation for why he told complainant to slam the load down to 34,500 pounds, which is integral to the resolution of the issues in this matter, is not believable."
The judge additionally described Poulter's testimony as "less than credible in significant portions." She was sometimes inconsistent, but did not waiver on other points, he wrote. For example, she consistently testified that she did not believe slamming would adjust 600 pounds, which she also stated in their text exchange.
Clark concluded she had engaged in protected activity that contributed to her termination, while CCT failed to prove it would have discharged her had she not done so.