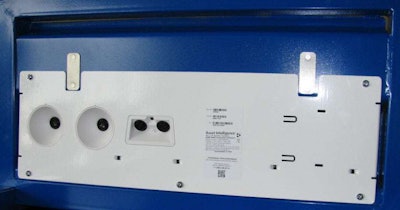 J.B. Hunt struck gold in the early 1990s as one of the first motor carriers with an intermodal rail service network. It now boasts the largest fleet of 53-foot containers in North America and one of the largest private drayage fleets across a nationwide network of rail partners.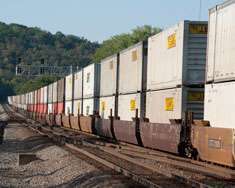 CCJ has recognized a number of fleets for expanding on the possibilities of rail. Some recent innovations involve the use of stackable intermodal containers to transport refrigerated, flatbed, liquid bulk chemicals and other specialized loads.
Fleets that are not actively engaged with shippers to convert loads of 700 or more miles to intermodal are losing business. Meanwhile, others are gaining ground by using intermodal to add capacity for customers while reducing their costs and emissions.
The American Trucking Association predicts rail intermodal tonnage will grow by 5.5 percent annually through 2019 and 5.1 percent through 2025. While this may seem like a golden opportunity, the business is complex with high barriers of entry.
Managing the flow of shipments and information between multiple parties is one barrier. Domestic intermodal containers and trailers will change custody at least three times in transit from separate drayage fleets doing the pickups and deliveries and railroads doing the linehauls.
Besides working with multiple vendors, managing equipment such as containers, chassis and specialized trailers — whether owned or rented — can be daunting. Getting contracts with railroads is no cakewalk either.
Technology can help to level the playing field. For many years software companies have neglected intermodal in favor of markets with more growth potential like truckload and less-than-truckload transportation. Increasingly, developers are gravitating towards intermodal to seize on the growing demand for automation and visibility in this difficult, but promising, line of work.
In search of technology
In 2005, NFI began looking for a software system to manage its new Road Rail business. The choices were limited says Adam Kurtz, director of intermodal operations for Cherry Hill, N.J.-based NFI, one of the largest privately held 3PLs in North America.
NFI found a system from Princeton Consultants, called Pegasus, which satisfied a primary need: to interface with rail lines and third party carriers for tracking shipment status and receiving billing information through electronic data interchange (EDI).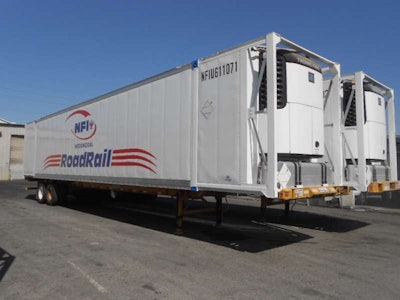 NFI also uses a Web-based portal from Pegasus to send dispatch information electronically to third party drayage services — mostly small carriers and independent operators. For company drivers, NFI uses tablets that connect to the portal to receive dispatch information and update shipment status.
The software has most of what NFI wants, but management is looking for a system with more reporting features now that the cost has come down and as more competitors have entered the market, he says.
For NFI, the intermodal business has been stagnant since 2006 but then it took off in 2013. It grew by 10 percent and is on pace to grow another 10 percent this year. In 2015 it should grow by 50 percent, Kurtz says, as more shippers learn about NFI's ability to convert refrigerated loads to intermodal. NFI owns 170 stackable refrigerated containers that use Thermo King reefer units.
Base Line Transportation, a non-asset brokerage or intermodal marketing company (IMC), faced a similar situation when looking for software. Most IMCs are either large corporations or their agents, he says, and have the resources to develop their own software or purchase expensive systems from a handful of vendors.
For small companies like Base Line Transportation, the cost of technology was a barrier. It decided to contact Aljex Software to develop an intermodal module. Aljex offers a Web-based management system for asset and non-asset transportation companies. The main function of the intermodal module would be to send and receive EDI communications to railroads for tracking shipments and automating the invoicing process, says Dan Krush, owner of Base Line in Naperville, Ill.
Krush says railroads have advanced Web portals that carriers, IMCs and other parties use to track shipments and conduct other routine business. For Base Line, this information is now included within its native Aljex system through an EDI interface, making the company more efficient.
In Krush's opinion, efficiency is the limit of technology in intermodal, however. "Bells and whistles don't really move freight," he says. "What moves freight is relationships."
A number of technology providers have recently developed new hardware and software systems for intermodal to help solve difficult challenges. From seamlessly tracking and monitoring loads to controlling costs and increasing productivity, CLICK here to view a slideshow of some of the latest tools.