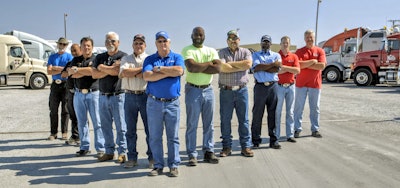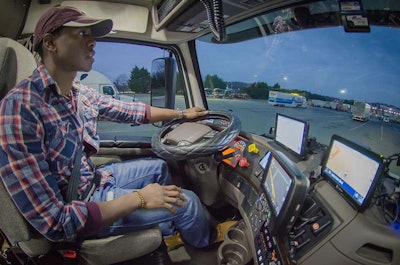 Stay Metrics Chief Executive Officer Tim Hindes shared nine data-driven recruiting and retention strategies with motor carriers attending the Truckload Profitability Program (TPP) – Spring Profitability Seminar in Chicago.
The one-day event, held on Wed., June 27, was organized by the Truckload Carriers Association with an agenda focused on Driver Retention, Development & Recruiting.
Stay Metrics is a provider of evidence-based driver feedback, engagement, training, and retention solutions for the transportation industry. Hindes shared nine of the most effective data-driven strategies used by Stay Metrics and its motor carrier clients based on direct feedback and ideas gathered from drivers through a scientific survey process. He stressed the importance of putting the information to use.
"Asking drivers for their opinions and then systematically using those opinions to effect change shows profound respect," he said.
Hindes shared research from Stay Metrics on what causes early-stage driver turnover, and explained how survey data accurately identifies at-risk drivers to proactively intervene and prevent turnover.
During the presentation, he challenged attendees to review their last six-to-12 months of driver turnover data to find the tenure (in weeks) of when drivers left and to conduct an internal review of their recruiting and socialization processes.
"The purpose of the review is to really understand what the recruiting experience is like for a driver at your company," said Hindes. "Pay close attention to how easily drivers are able to reach a human being and take note of how often your recruiters call drivers and leave voice mails. Most people are letting calls ring through these days, so it is important to have a texting strategy."
Ongoing research by Stay Metrics shows the most effective strategy for driver retention is to have consistent, intentional, aligned and truthful communications during the recruiting and socialization process. Conducting driver surveys at critical time periods can determine where driver expectations are mismatched with the realities of the job, he explained.
"We continue to see broken recruiting promises as one of the biggest causes of new hire turnover," he said.
Hindes also encouraged attendees to have an abundance mentality for driver recognition and to use rewards programs to help drivers feel over-appreciated for doing their jobs.
Click here for a summary of the nine topics he shared at the event. »