Panasonic has added new pair of handheld devices to the Toughbook line. The Toughbook T1 and L1 bring rugged reliability of Panasonic's laptops to sleeker, slimmer devices.
"With the devices we're unveiling today, we are responding to where work is now, and anticipating where it's going – delivering reliable, easy-to-use devices with professional grade features like integrated, high-volume barcode scanning, long-lasting batteries and high-speed connectivity to provide a competitive advantage and offer smarter, more responsive workplaces," said Brian Rowley, vice president of marketing and product management, Panasonic System Solutions Company of North America.
Toughbook T1 has a 5-inch screen and runs Android 8.1, Oreo. Familiar to workers who rely on smartphones in their personal lives, the FZ-T1 has an integrated barcode reader and high-speed connectivity for integrating with resource management systems and databases.
The FZ-T1 is available in two models – one with Wi-Fi connectivity only and another offering voice and data connection on AT&T and Verizon networks, as well as data connectivity through P.180, Panasonic's network.
Toughbook L1 is a 7-inch rugged tablet that can be mounted in a vehicle or held in the hand. The FZ-L1 runs Android 8.1, Oreo, and has an integrated barcode reader that is field-configurable for landscape or portrait modes.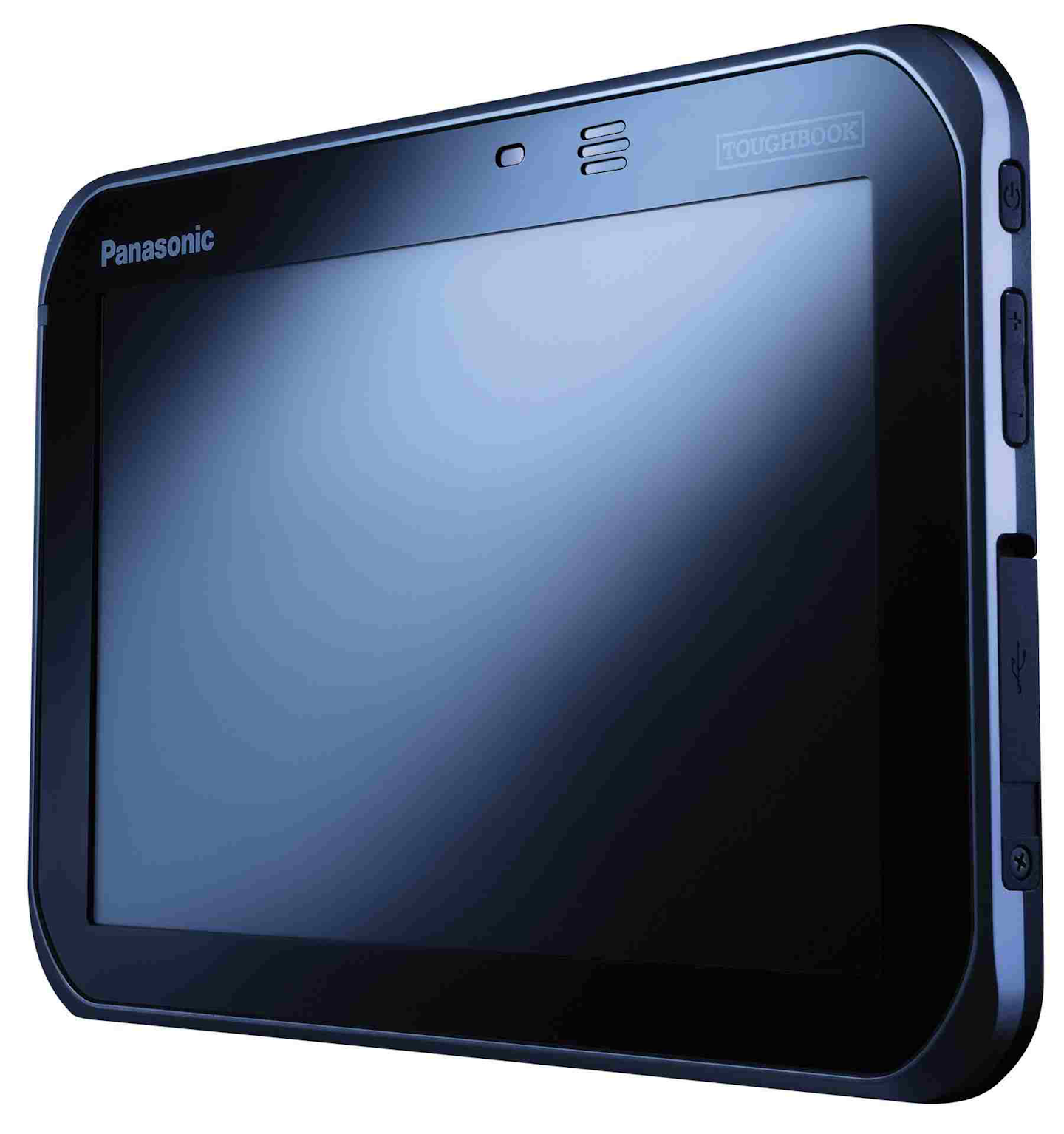 The FZ-L1 will be released in a Wi-Fi only model and one that supports data service on Verizon, AT&T and Panasonic's P. 180.
The Toughbook L1 and Toughbook T1 will be available beginning at a suggested retail price of $1499. Both devices come with a comprehensive 1 year warranty and an optional 3 year warranty, along with 24/7 IT support.
Key Specifications
Toughbook T1
Toughbook L1

Qualcomm Snapdragon CPU

ARM Cortex-A7 Quad-Core 1.1 GHz

Qualcomm Snapdragon CPU

ARM Cortex-A7 Quad-Core 1.1 GHz

Android 8.1 Oreo
Android 8.1 Oreo
5 inch display with 10 finger capacitive touch screen
7 inch display with 10 finger capacitive touch screen
5 ft drop shock registrant and designed to meet MIL-STD-810G standards
5 ft drop shock registrant and designed to meet MIL-STD-810G standards
IP66 dust and water resistant design, IP68 (5 feet of water for up to 30 minutes) sealing
IP65 dust and water resistant design, IP67 (3.3 feet of water for up to 30 minutes) sealing
Barcode Scanner
Barcode Scanner with native interface for portrait and landscape orientation
Wi-Fi, multi-carrier voice and data with nano SIM card (WWAN model)
Wi-Fi, multi-carrier data with nano SIM card (WWAN model)
Optional gun grip and expandability via xPak port
Future connectivity and feature options with xPak port