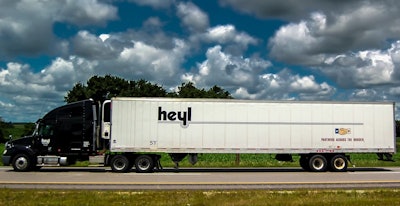 Four more fleets recently announced pay increases for their truck drivers in recent weeks.
Atlas Van Lines (No. 46 on the CCJ Top 250) announced it is raising pay for its truckload freight division drivers by an average of six cents-per-mile and 10 cents-per-mile for its special commodities division. The company is also paying additional mileage pay on all first-year miles to new drivers in its freight divisions.
Additionally, the company says it is now accepting occupational accident coverage in addition to its previous requirement for worker's compensation coverage for owner-operators. Atlas has also expanded its corporate fuel discount program for owner-operators, which combined will save owner-ops nearly $10,000 annually, the company says.
Maverick (No. 74) announced this month its fourth pay increase of the year, along with a new weekly pay guarantee. The new raise affects drivers in the company's regional and OTR flatbed divisions, and the $1,000 weekly minimum pay guarantee applies to all flatbed, glass and temperature control OTR divisions.
The increase, effective August 19, will add five cents-per-mile for flatbed regional drivers and three cents-per-mile for flatbed OTR drivers, bringing starting pay to between 54 and 58 cents. Student starting pay will now be 52 cents-per-mile.
Heyl Truck Lines (No. 229) began implementing a new pay plan on August 6 with guaranteed base rates for OTR drivers starting between 48 and 51 cpm. The company says current drivers will see an average of an 8 percent increase in pay.
Kottke Trucking on August 14 began paying single drivers between 46 and 54 cpm with the chance to earn up to 61 cpm with performance bonuses. Team drivers began earning between 29 and 33 cpm and can earn an additional four cpm with performance bonuses.