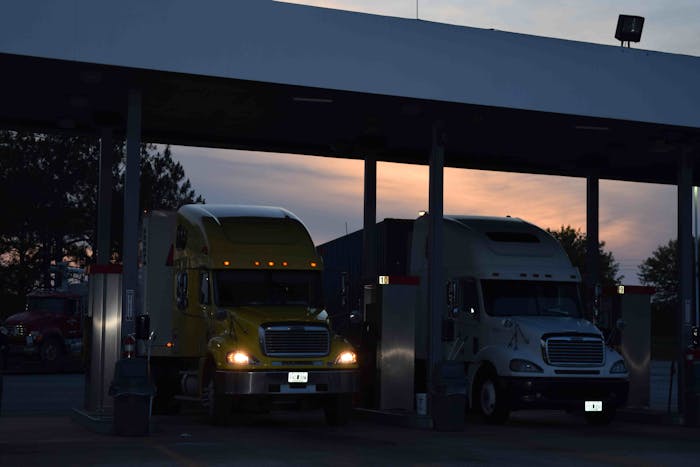 Diesel fuel prices held flat during the week ending Sept. 24, according to weekly numbers from the Department of Energy.
During the week, prices increased slightly by just three-tenths of a cent to $3.271 per gallon nationwide. The increase is the fifth in as many weeks and brings prices to the highest point since the week ending May 21 when prices hit $3.277 per gallon.
During the most recent week, prices increased in all but two regions, with the most significant increase being seen in the Midwest, which increased by a penny. The Rocky Mountain saw an eight-tenths of a cent decrease during the week.
California continues to inch closer to the $4 per gallon mark with prices at $3.986 per gallon, followed by the West Coast less California region at $3.473 per gallon.
The cheapest fuel is in the Gulf Coast region at $3.052 per gallon, followed by the Lower Atlantic region at $3.136 per gallon.
Prices in other regions, according to DOE, are:
New England – $3.27
Central Atlantic – $3.416
Midwest – $3.218
Rocky Mountain – $3.355
ProMiles' numbers during the week saw fuel prices decrease slightly by just four-tenths of a cent, bringing its national average to $3.198 per gallon.
According to ProMiles' Fuel Surcharge Index, the most expensive diesel can be found in California at $3.977 per gallon, and the cheapest can be found in the Gulf Coast region at $3.065 per gallon.