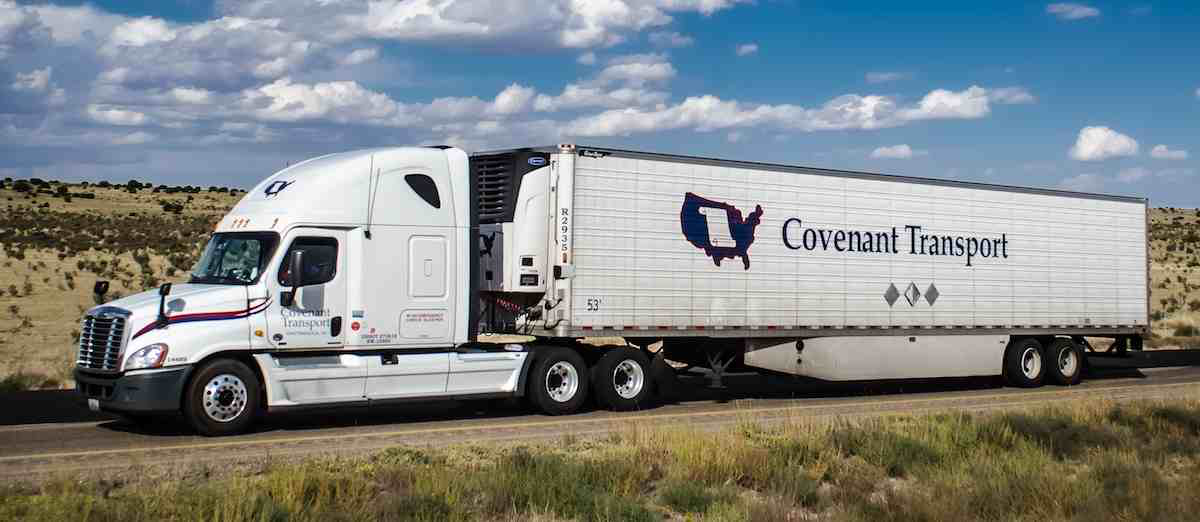 Omnitracs announced that Covenant Transport Services will install Omnitracs Intelligent Vehicle Gateway (IVG) and Omnitracs Navigation across its fleet of 3,500 trucks over the next 12 months.
According to the announcement, the partnership will allow Covenant Transport Services to continue deepening integration activities down the road and provide a single-source user experience and LTE connections across fleets.
Covenant Transport Services and Omnitracs have worked together for over 25 years. Covenant added Omnitracs' next generation telematics solution and navigation app to its existing suite of Omnitracs' applications with the goal of continuing to keep their fleet safe and compliant.
"In a market that is rapidly evolving, it is our goal to drive innovation, not only to meet the customer demands of today but to stay ahead of future advancements on this journey to digital transformation," said Ryan Rogers, chief transformation officer at Covenant Transport Services. "We've worked with Omnitracs for 25 years because our companies both share a vision and a culture of putting others before ourselves. Omnitracs gives us the next generation technology to make our vision a reality, and we look forward to this continued partnership."
Covenant Transport Services is a member of Omnitracs' customer advisory board, working with Omnitracs leadership and other customers to move ideas forward and provide valuable feedback.
"We pride ourselves on the continuous evaluation and delivery of the most advanced and adaptable technology solutions for our customers," said Ray Greer, chief executive officer at Omnitracs. "Teaming up with Covenant Transport Services for the past two decades is proof of this commitment."