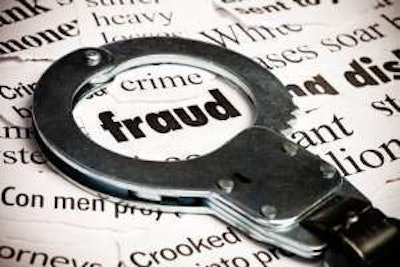 Action in three trucking-related crimes – including a medical certification fraud scheme, household goods moving fraud and recycling fraud – has recently been reported by the Department of Transportation's Office of Inspector General and the California Department of Resources Recycling and Recovery.
Two Georgia doctors sentenced in med cert fraud scheme
Dr. John A. Glenn Jr., and Dr. Mark Griffis were sentenced Nov. 14 for their roles in a conspiracy to falsify records with intent to impede the proper administration of the DOT, according to OIG.
Glenn was sentenced to 15 months in prison, three years of supervised release, a $3,000 fine and a $4,900 in special assessments and court costs. Griffis was sentenced to two-and-a-half years in prison, three years of supervised release and a $6,000 fine.
Glenn pleaded guilty and Griffis was convicted after an investigation found the pair routinely signed DOT Medical Examiner's Certificates and Medical Examination Reports for CDL holders without examining the drivers.
New Jersey HHG moving company employee arrested
Farah Al-Ibrahim, a.k.a. Farah Alhomsi, was charged on Nov. 16 with conspiracy to commit wire fraud for her role in a household goods moving fraud scheme.
According to OIG, Al-Ibrahim and her co-conspirators allegedly low-balled price estimates, loaded customers' goods onto trucks and then raised prices to deliver the goods.
OIG says over a number of years and hundreds of moves, the companies consistently raised their final prices above the federally-regulated increase allowed for estimates.
Arizona-based trucking company owner charged with recycling fraud
The California Department of Resources Recycling and Recovery announced Dec. 3 it has uncovered a $16 million recycling fraud ring, leading to the arrest of a trucking company owner, truck driver and broker. Following a five-month investigation, the California Department of Justice Recycling Fraud team seized 27,860 pounds of empty beverage containers from a collection yard in Phoenix, Arizona.
CalRecycle says agents believe the owner of Bustillos Trucking operated his company for the sole purpose of smuggling out-of-state containers into California to defraud the California Redemption Value fund.
Trucking company owner Miguel Bustillos, truck driver Anthony Sanches and broker Amaury Avila-Medina were arrested in the case. All three face charges of felony recycling fraud, attempted grand theft and conspiracy. Agents believe the three men are responsible for defrauding $16.1 million from the California Redemption Value fund over the past three years.