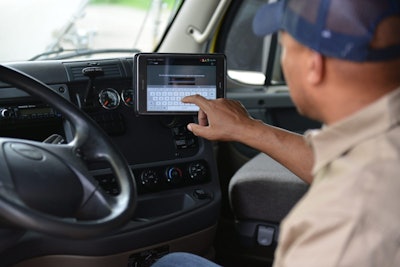 CCJ's Indicators rounds up the latest reports on trucking business indicators on rates, freight, equipment, the economy and more.
In 2018's third quarter, the turnover rate at large truckload fleets fell 11 percentage points to 87 percent on an annualized basis, according to the American Trucking Associations. That's the lowest rate of turnover since the first quarter of 2017's 74 percent.
Large truckload fleets are those with more than $30 million in annual revenue.
Turnover rates had surged since mid-2017, running up to 98 percent in the second quarter of 2018. ATA Chief Economist Bob Costello says there are several possible explanations for the dip in turnover, including a softening freight environment and pay increases by fleets.
"Large pay increases fleets have been offering appear to be working," he said, "and drivers are remaining with their current carrier. Second, we did see a softening of freight markets in the third quarter from the incredibly strong pace it had set earlier in the year. Historically, softer freight volumes lead to lower driver turnover."
Turnover at large truckload fleets, those with less than $30 million in annual revenue, remained unchanged at 72 percent. Turnover rate at less-than-truckload carriers was just 10 percent, a 4 percentage point decline from the quarter prior.