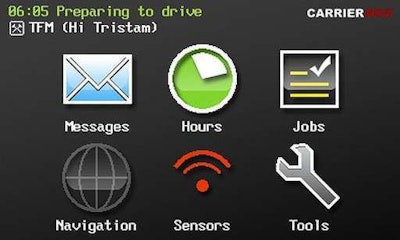 I.D. Systems has acquired the U.S.-based assets of telematics provider CarrierWeb.
CarrierWeb, based in Atlanta, has more than 70 customers and a total of 9,000 subscriptions for its in-cab mobile communications, electronic logging devices (ELDs), two-way refrigerated command and control, and trailer tracking systems.
CarrierWeb's U.S.-based assets will be integrated into the I.D. Systems logistics visibility solutions group, PowerFleet for Logistics. The acquisition closed on January 30, 2019.
With the acquisition, I.D. Systems now offers tractor as well as trailer management systems to current customers and prospects. One of its customers from CarrierWeb is the Customized Distribution Division of foodservice industry leader Performance Food Group (PFG).
"The CarrierWeb assets immediately allow us to sell complete bumper-to-bumper telematics solutions, with higher monthly revenues, covering in-cab, refrigerated trailers, dry van and containers," said Chris Wolfe, CEO of I.D. Solutions. "This transaction allows us to address what the market and our customers have been asking for — a complete, fully-integrated offering."
The CarrierWeb systems will be integrated into I.D. Systems' recently launched line of logistics telemetry products, which include a suite of interoperable sensors, an interactive voice-user interface, and an image-based cargo visibility detector.
I.D. Systems says it is committed to the integration and future development of the CarrierWeb technology platform. The new PowerFleet for Logistics division is led by Norm Thomas, who joined I.D. Systems in 2018 from PeopleNet, where he led professional services, software engineering and integration technology. Previously, Thomas served as a senior executive at CarrierWeb, as well spent more than 10 years at U.S. Xpress in a range of senior roles.