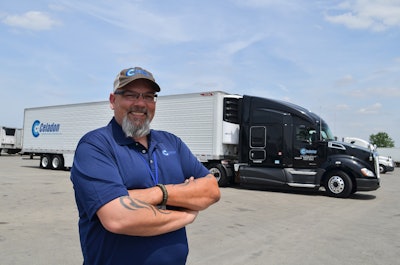 Indianapolis-based Celadon Trucking, one of the 10 largest truckload carriers in North America, recently began using a web-based survey platform to automatically collect feedback from drivers.
According to a case study published by SurveyMonkey, the company that supplies the platform, Celadon is getting feedback from drivers after orientation with follow-up surveys at 30, 60, and 90 day intervals to stay on top of issues.
Surveys are also sent to more experienced drivers to aid in retention. Twice a year, the company sends out a general survey asking drivers about their preferences on the road, such as the kind of transmission or truck they prefer.
The onboarding questions Celadon asks using SurveyMonkey Enterprise center on drivers' early experiences. "Did they get the pay they were promised? Was their truck clean and working properly? The goal is to make sure our drivers are happy?" says Whitney Boyer, vice president of marketing at Celadon.
"In these surveys, we ask drivers more operational questions about dispatching and their relationship with their driver manager," she continues.
SurveyMonkey Enterprise is integrated with software that Celadon uses from Salesforce and Pardot to automate communications with drivers, and route the feedback information to the right stakeholder.
"All departments at Celadon that work with drivers use Salesforce," says Whitney. "Driver communications and activity is tracked in their account and can be accessed by the driver managers."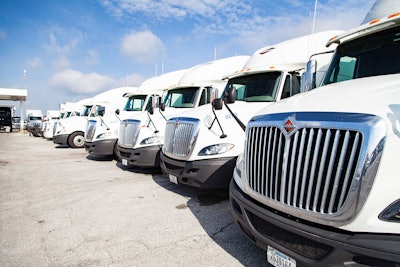 The company created a custom object in Salesforce so driver-facing departments have access to driver feedback. Celadon writes workflows in Salesforce that automatically create cases and notify the right department if a survey response requires follow up.
The company has found creative ways to leverage survey insights.
"In the latest survey we asked, 'do you plan on retiring with us?'" says Whitney. "We discovered that 8 out of 10 of our drivers plan to retire with Celadon."
The company created graphics for the back of their trailers that promote the results. "That stat has become a really great recruiting tool that we're able to leverage."
In 2018, the company saw a 68 percent improvement in driver retention from 2017. In the past five months, Celadon's ratio of positive to negative feedback improved by 27 percent.
The next step for Celadon is to start diving deeper into survey results to uncover trends and anticipate needs. "We ask our drivers questions about what kind of trucks and features they prefer," says Whitney. "We're now feeding that data to our executive team to help with equipment and purchase decisions," she says. "It's another great recruiting tool–that we not only collect driver feedback, but that we're actually using it to make significant changes."