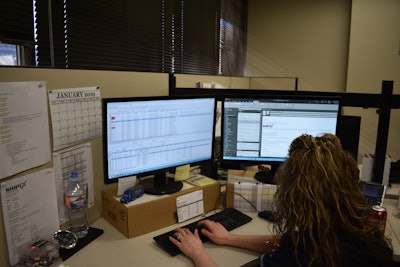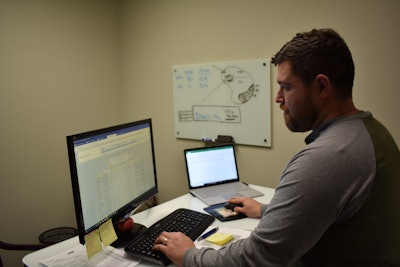 Waiting 30 days or longer to receive payment on freight transactions is unworkable for many transportation companies.
"We need it quicker," says Lexi Howard, manager of Buffalo Trucking, a five-truck refrigerated and dry-van fleet.
To speed the intake of working capital, Howard looked into factoring invoices as an option for the Memphis, Mo.-based fleet. Factoring, it turned out, has become less expensive than using the quick pay programs of its freight broker customers.
Its customers generally charge a five percent fee to pay within seven days, she says.
Buffalo Trucking's search led to evaluating two factoring companies. One vendor charged four percent to release funds in one week. The other charged a flat rate of three percent and transferred funds on the same day. As a bonus, the customer service of the latter, Instapay, was noticeably better.
The choice was easy, says Howard, and Buffalo Trucking has been doing business with InstaPay for nearly a year.
InstaPay is owned by Flexible Funding, which has been in the transportation industry since 2016 after more than 20 years of experience of factoring in the temporary staffing industry.
"I absolutely love them," says Howard of InstaPay. "They are super easy to work with. If I have any questions, I call them, and the online process is awesome."
Taking out costs
Factoring has traditionally been a last resort for motor carriers and freight brokers to accelerate cash receipts given a high fee structure of seven to eight percent of the invoice amounts.
Increased competition and market demand have alleviated the cost of factoring for carriers. New services also are helping brokers keep up with the trend set by well-funded digital brokerage firms offering fast payments at no charge to carriers to secure capacity.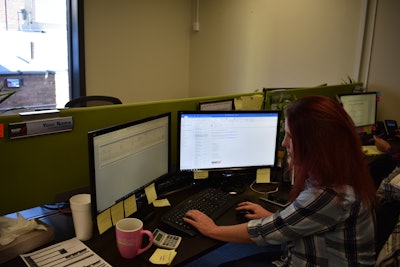 At present, the fees associated with factoring are generally four percent or more. By developing technology to operate more efficiently, InstaPay has been able to lower its fee structure to three percent and provide same and next-day payments at no extra charge, says Sam Bokher, head of growth for InstaPay.
The company's computer vision technology captures data from invoices with algorithms that automatically find mistakes and inconsistencies. It also has developed artificial intelligence (AI) tools that monitor various data sources to proactively detect lending risks, he says.
InstaPay has also increased efficiency and customer service by using automated chat support and text messaging features, he explains, to give fleets and freight brokers immediate answers to their business needs.
Howard says Buffalo Trucking follows a simple process to factor invoices with InstaPay. She prints freight bills from the company's QuickBooks software, scans the bills and corresponding proof-of-delivery documents, and then uploads them to InstaPay through its online portal.
Once the documents are uploaded, payment is deposited electronically in the company's bank account on the same or the next day, depending on the time of day the process was completed.
"It is super easy, quick and very organized," she says.
Factoring for brokers
Freight brokers can use factoring and asset-based lending services to offer carriers lower-cost quick pay options and more effectively compete for truck capacity and support business growth.
InstaPay does not have a minimum requirement for brokers to factor invoices, Bokher says. Brokers upload the invoices with proof-of-delivery images to the portal. Integrations between InstaPay and the transportation management systems (TMS) can eliminate the printing, scanning and upload process, he notes.
InstaPay bills the shipper and pays the carrier. Some brokers may prefer to bill their shipper customers. They can also choose to have InstaPay manage their billing and collections, he says.
A broker with a 15 percent margin on a $1,000 invoice, for example, could offer a motor carrier same-day payment of $850 for a three percent fee. The carrier would pay $25.50 for the convenience or the broker may decide to provide the service at no cost for its carrier.
InstaPay handles the carrier payments for the broker. Some factoring companies charge a wire transfer fee of between $20 and $40 for this payment service, he says.
In addition to factoring, InstaPay offers freight brokers an asset-based lending program that is similar to a bank line of credit. The program is a mix between factoring and a bank line of credit. Brokers assign a chosen group of invoices to InstaPay.
The total amount of the invoices become the broker's line of credit. For instance, if broker assigns 10 invoices for $1,000 each, the broker can borrow $10,000.
The broker makes the carrier payments, as usual, and interest is charged daily on the outstanding loan amount. The loan is cleared when the broker's customer(s) make payment.
If a broker closes its credit line in 20 days, for example, it only pays interest on the balance for 20 days. The credit line and interest rate depend on a company's size and financial standing, with interest rates in the 15 to 20 percent range, he says.
Technology continues to remove friction points for all parties involved in freight transactions. New factoring and asset-based lending products give asset and non-asset transportation companies a way to quickly receive working capital, at a low cost, to cover immediate expenses and support business growth.