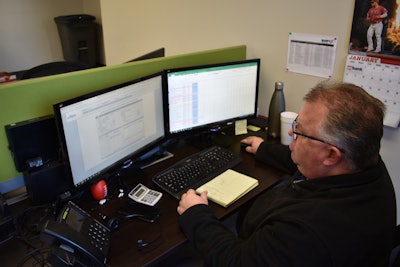 Truckstop.com, a leading freight marketplace and online load board, has received a majority investment from ICONIQ Capital. As part of the transaction, ICONIQ Capital has become Truckstop.com's majority shareholder.
Truckstop.com founder Scott Moscrip and the existing management team will maintain a significant ownership in the company.
Founded in 1995, Truckstop.com built the internet's first digital load board. Today, Truckstop.com is the largest SaaS freight matching marketplace in North America, connecting tens of thousands of carriers and brokers with technology for the freight management lifecycle.
Truckstop.com says it will leverage ICONIQ Capital's resources and expertise to expand the company's portfolio geared towards improving efficiencies for carriers and brokers.
"The $1 trillion freight industry is primed for incredible growth and technology adoption in the coming years, as tech-enabled platforms are increasingly essential for managing operations, reducing costs and improving efficiency," said Will Griffith, partner at ICONIQ Capital. "Truckstop.com is the premier and trusted partner in this space, with an advanced technology platform that removes friction for all parties within the freight ecosystem, and an established network of transportation professionals across the country."
"What we found in ICONIQ is a partner with a deep passion for product excellence and innovation, as well as an exceptional cultural fit," said Paris Cole, CEO of Truckstop.com. "They believe in our roadmap and join us in our mission to simplify the freight lifecycle for carriers and brokers."