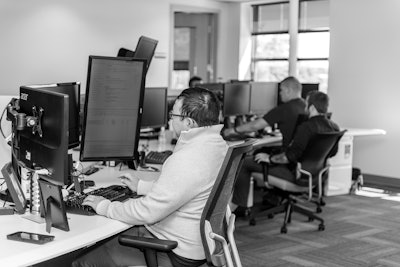 Fleetworthy Solutions, a Madison, Wis.-based provider of managed compliance services and technology, has acquired TivaCloud. The expanded business will serve more than 650 private and for-hire fleets across North America.
TivaCloud, based in Houston, has software-as-a-service (SaaS) and managed DOT compliance offerings. In making the announcement, Fleetworthy said the merger signals that the two companies will be offering a combined regulatory compliance and safety risk management solution.
Currently, the two platforms allow motor carriers to simplify, organize, and act on pertinent safety and compliance data for drivers and assets.
"TivaCloud offers an exciting opportunity for Fleetworthy to strengthen and expand its service offering in transportation safety and risk management, regulatory compliance, and cloud-based work and collaboration," explains Mike Precia, chief executive of Fleetworthy Solutions.
In the coming months, Fleetworthy says customers of TivaCloud will be able to utilize its suite of compliance tools for help in adhering to local, state, and federal regulations. Fleetworthy's Intelligent Compliance Platform will be integrated with TivaCloud's offerings.
"Through this acquisition, we're excited to extend our footprint into new territory and to scale our Intelligent Compliance Platform to accommodate the growing need for a simplified, people-focused, compliance management SaaS-offering at the enterprise level," commented Dan Raynor, Fleetworthy Chairman of the Board. "TivaCloud was an obvious acquisition as they enable a do-it-yourself flexibility and compliance transparency to our users. This will be crucial in enabling a stronger relationship with carrier fleets and partners."