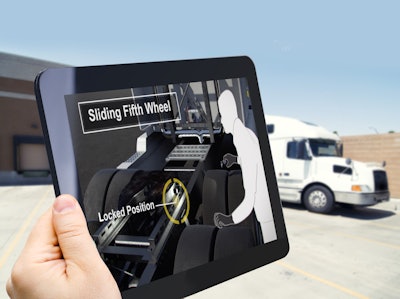 On Monday, April 22, Instructional Technologies Inc. (ITI) announced an online driver training program called On Ramp ELDT.
The program comes with all of the training content, testing and a recordkeeping system to meet the requirements of the Entry Level Driver Training (ELDT) rule that goes into effect on February 7, 2020.
While the new rule may negatively impact the driver shortage, by potentially putting some training schools out of business, it also provides an opportunity for schools that are prepared to expand their operations, says Laura McMillan, vice president of training development at ITI.
"Many carriers, private and for hire, will be re-energizing and starting up training programs. This will not just be a reaction to new regulations but will be more driven by demand to control their own pipeline of drivers," she says.
McMillan was on the curriculum sub-committee that developed recommendations for the ELDT rule that the FMCSA approved in late 2015. ITI has 17 years of experience providing training content to CDL schools and fleets with training programs, she says.
After February 7, 2020, any transportation company or CDL school that trains drivers to obtain a CDL has to comply with the new federal training standards. The content of the rule have been public since the Federal Motor Carrier Safety Administration published it in late 2016.
Currently, training providers only have to meet state-by-state CDL requirements. Some schools are preparing drivers to earn a CDL in a weekend. Others have extensive CDL training programs that are subsidized by federal Title IV funds, which require drivers to complete 270 hours of training.
The new ELDT rule has 31 individual mandates for the knowledge portion of the training. Drivers must pass each knowledge requirement with an 80 percent rate. By contrast, the present training requirements for drivers to earn a CDL have four knowledge mandates: 1) hours of service, 2) driver qualifications, 3) driver health and wellness, and 4) whistleblower protection.
The new rule also has 19 standards for behind-the-wheel training.
On Ramp includes a custom-built LMS that records the completion of mandatory courses. On Ramp can automatically send student completion data, including proficiency scores, to the DOT's forthcoming Training Provider Registry (TPR).
Details of the TPR are pending, but what is known is that DOT will use the registry to keep track of approved training providers and drivers who complete training.
ITI says it is working with the DOT and the Commercial Vehicle Training Association (CVTA) to ensure the connection between On Ramp and TPR is seamless and automatic.
Along with providing ELDT training and instructor certification and meeting training provider requirements, ITI says it can help assess a fleet's or CDL school's overall ELDT readiness.