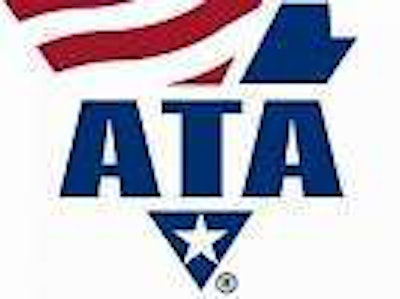 The American Trucking Associations is now accepting submissions for this year's Mike Russell Trucking Image Award that recognizes those in the industry who show its essentiality, safety-first approach to doing business and professionalism.
Sponsored by HireRight for the fifth consecutive year, the award is given to an individual, trucking company, trucking organization and industry supplier.
Last year, ATA recognized the Tennessee Trucking Association Foundation, Werner Enterprises, Pilot Flying J and America's Road Team Captain Don Logan for their contributions to the industry's image.
Nominations for the award are evaluated by a panel of judges based on creativity, frequency, impact and execution. Applications should be submitted by Aug. 2 Information on submitting an application for the award can be found here. The winners will be named at ATA's Management Conference and Exhibition in San Diego on Oct. 5-9.