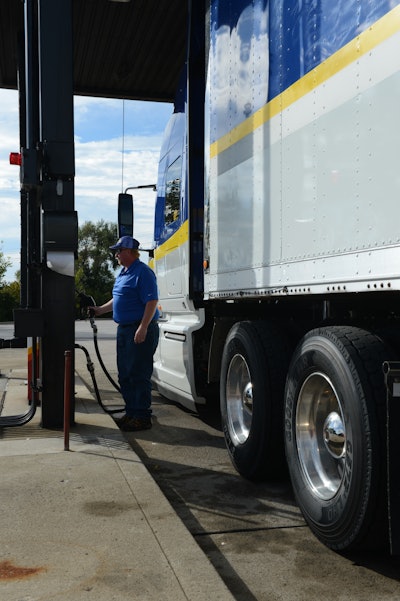 Diesel fuel prices across the United States remained flat during the most recent week ending May 20, with only two regions changing by a full cent or more, according to the Department of Energy's weekly report.
The U.S.' average for a price of on-highway diesel is now $3.163, up three-tenths of a cent over the previous week. During the week, the most significant increase was seen in the Rocky Mountain region, which saw a 1.1-cent increase, followed by the Central Atlantic region, which increased by 1 cent.
California continues to hold the nation's most expensive fuel at $4.145 per gallon, followed by the Central Atlantic region at $3.375 per gallon.
The cheapest diesel can be found in the Gulf Coast region at $2.907 per gallon, followed by the Lower Atlantic region at $3.03 per gallon.
Prices in other regions, according to DOE, are:
New England – $3.238
Midwest – $3.049
Rocky Mountain – $3.192
West Coast less California – $3.352
ProMiles' numbers during the same week saw fuel prices fall by 1.2 cents to $3.061 per gallon.