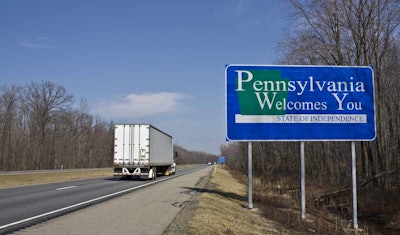 Toll prices on the Pennsylvania Turnpike will increase for the 12th consecutive year in 2020.
The Pennsylvania Turnpike Commission announced this week a 6% toll increase will take effect on Jan. 5, 2020, for both E-ZPass and cash customers on all sections and extensions of the turnpike except for three western Pennsylvania cashless toll facilities.
The increase will see the most common toll for a Class 8 truck increase to $23.32 for E-ZPass and from $32.65 for cash.
The annual increases of 3% to 6% are expected to continue for the Turnpike through 2044.
A lawsuit against PTC brought by the Owner-Operator Independent Drivers Association challenging "excessive toll increases" was dismissed earlier this year.