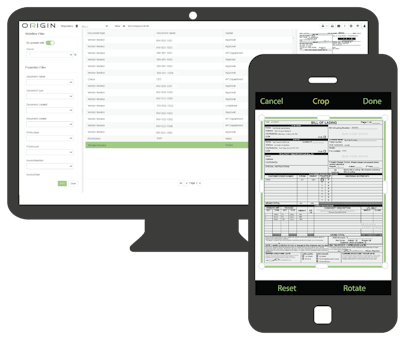 Microdea, a document management and back-office software provider for transportation and logistics, has released a new imaging platform called Origin.
Origin allows companies to bill customers the same day that loads are delivered, Microdea says, by drivers capturing trip documents with a mobile app. High quality images arrive at the office in seconds to be stored in a digital filing cabinet and kickstart the billing process.
Origin is designed to be up and running quickly and requires no upfront investment in hardware or infrastructure. New customers receive their first 30 days or 1,000 loads for free, the company says.
"Transportation and logistics companies have a growing need to digitize and automate more of their business," said Jonathan Cowie, vice president of sales and marketing.
"How business is done in the transportation and logistics industry is rapidly evolving," added Steve Divitkos, chief executive of Microdea. "To meet customer demands and keep up with the competition, carriers and brokers require software solutions that are faster, more modern, and easier to use."