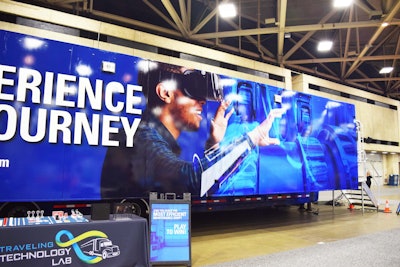 Chevron, maker of Delo engine oils, announced Thursday a new campaign to educate fleets about the latest engine oils, spearheaded by the company's new Delo Traveling Technology Lab, which made its debut Thursday, Aug. 22 at the Great American Trucking Show in Dallas, Texas.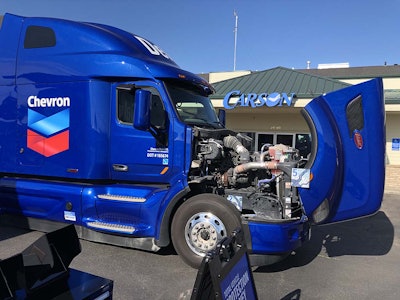 The lab is outfitted with 11 interactive exhibits, including immersive exhibits featuring virtual reality and augmented reality displays. The trailer will tour North America, with stops slated for Chevron customers and distributors and at trade shows.
"Our new campaign is a recognition of our customers' need for better education and solutions to drive their business forward," said James Booth, commercial sector manager at Chevron. "The Delo Traveling Technology Lab is the latest step in our commitment to excellence for our customers."
Booth says since the launch of CK-4 and FA-4 engine oils in December 2016, Chevron has grown to a marketshare leader for both fleets and owner-operators and for factory fills by OEMs.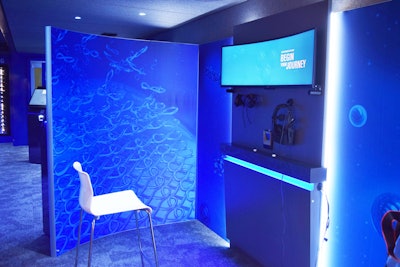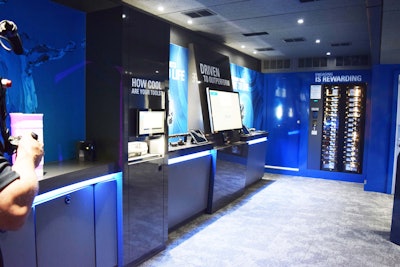 Though the technology lab has been completely retooled, it's a new take on an old campaign for Chevron. The company began touring in 1999 with its original Delo Truck. During the last 20 years, Chevron says the truck and mobile education center have traveled more than 750,000 miles in the United States and Canada.
The company spent 15 months of working with agencies to develop the lab. Virtual reality and augmented reality allow customers an interactive experience to learn more about Chevron's offerings from engine maintenance to proper lubrication practices. For instance, a virtual reality presentation puts participants inside an engine, displaying how Chevron Delo products fight wear, oxidation, free radicals and more.