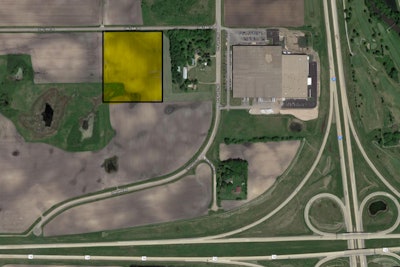 Minimizer is in the final planning stage for a new facility in Owatonna, Minn., a proposed 13-acre site that would house all employees in one facility while increasing the company's operating space from 54,000 square feet to 96,000.
The city of Owatonna passed a vote Aug. 20 to sell the land to Minimizer, which now has a signed purchase agreement with the city. Minimizer plans to be move into the new site by the Spring 2021.
"Given our current and future sales growth, as well as new product introductions, the new facility is a necessity," Minimizer CEO Christopher Thorpe said. "We are currently operating out of three buildings and we are simply out of room in Blooming Prairie and need more efficient space."
Minimizer currently employs 83 people across three separate campuses in Blooming Prairie – 66 work in Blooming Prairie, while the remaining 17 are located across the U.S. and Canada. The company plans to work with incentive programs to help employees impacted by the move.
Thorpe said the company explored several different options, including existing commercial real estate, but there was nothing available that could meet its needs, adding the company evaluated many area cities – and also looked at expanding in Blooming Prairie – but noted Owatonna was the best choice as a business-friendly area with room for current requirements and future growth.
"Blooming Prairie will always be known as the place where Minimizer started," Thorpe said. "This site in Owatonna also offers a chance to expand our footprint an additional one hundred thousand square feet, if necessary."
Employees were notified of the move Aug. 15 and the company hopes to break ground on the new facility next month.