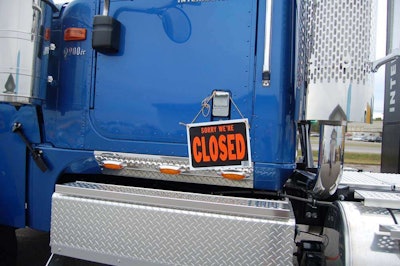 An Ohio-based truck driver has been effectively shut down by the Federal Motor Carrier Safety Administration after his involvement in a fatal crash while under the influence of a Schedule I drug.
FMCSA says Gregory Alan Barnhart was driving on State Route 534 in Milton Township, Ohio, on Sept. 28 when his truck crossed the center line into oncoming traffic and hit a cargo van, killing its driver and a passenger.
Barnhart was cited for driving under the influence of a Schedule I drug, and he also tested positive for one or more Schedule II controlled substances for which he did not have a valid prescription.
The next day, Barnhart's employer directed him to submit to a post-accident drug test, which is required within 32 hours of a fatal crash. He failed to show up and was subsequently fired by his employer.
Then on Oct. 11, Barnhart was driving a non-commercial vehicle along I-76 in Milton Township when the vehicle left the highway, hit a ditch, overturned and struck a tree. A passenger was transported to a hospital. Barnhart was arrested following the crash for DUI.