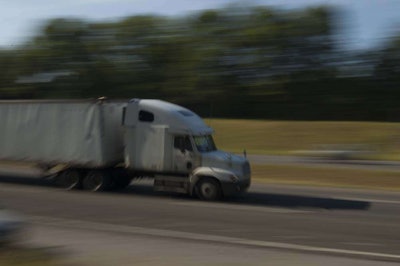 With each month the U.S. economy's longest continuous expansion continues, concern grows within business and industry about the when the cliff will appear. No period of expansion can growth in perpetuity, and Chicago Federal Reserve Board Senior Economist and Economic Advisor Bill Strauss says at some point in the future the nation's 126-month (and counting) period of growth will inevitably come to an end.
He said the Fed and other economists just see don't see any headwinds on the horizon to predict that downswing will happen any time soon.
During a presentation Monday at Heavy Duty Aftermarket Dialogue (HDAD) in Grapevine, Texas, Strauss told a packed house that the Federal Reserve's official position for 2020 is a recession "is just as likely this year as any year. No more, no less."
While the trade disputes of 2018 and 2019 and the sudden danger of the Coronavirus have provided minor concerns to the economy, nothing substantial has recently occurred or looms in the immediate future that has forced the Fed to alter its expectation for 1.8 to 2.0 GDP growth through 2022. Strauss says the Federal Open Market Committee (FOMC) is currently predicting 2.0 to 2.2 percent growth for this year and 1.8 to 2.0 percent growth in 2021 and 2022. Blue Chip's expectations are similar, with the U.S. clocking in at 2.3 percent in 2020 and 1.9 percent in the two years to follow.
Compared to some of the strong quarters late last decade, Strauss acknowledged those numbers are lower but are still safely above trend. He said America's current expansion also has been its mildest and steadiest period of growth, which has helped it maintain its stamina for more than a decade.
"All in all, it's an economy that is likely to continue to see an expansion with little risk of recession. It's going to be a decent but not impressive year," he says.
Turning his attention to the automotive and manufacturing space, Strauss said another good sign for the economy is manufacturers across all industries continued to add workers last year — more than 46,000, to be specific — despite falling order and sales numbers during the second half of the year. That tracked with the more than 2.1 million employees that were added to the workforce nationwide. He says the Fed predicts unemployment will rise moderately in 2020 but shall still remain relatively low.
"One would hope we'll see manufacturing come back a little bit" this year as the USMCA takes effect and other agreements are finalized worldwide, Strauss added.
When asked about automation's impact on employment, Strauss was nonplussed. "I'm not afraid of technology and automation. We have seen automation in the past," he said.
But he did acknowledge there are employment pressures in certain industries, adding the quick fix for companies in those markets are better wages.
"If you offered a few dollars more per hour, you could fill those roles," he asks.
Truckable Economic Activity trends downward
Despite Strauss' status quo expectations, Monday's economic discussion at HDAD was not without any warnings.
Bob Dieli of RDLB Inc., and MacKay & Company in-house economist followed Strauss on stage and immediately expressed concern that data exists within the trucking industry that could lead one to believe the nation is nearing the end of an economic boom.
Dieli says his Truckable Economic Activity (TEA) indicator has fallen substantially over the last year with some subcategories falling to levels previously found in periods before or during a recession. While Dieli wasn't willing to predict a recession outright, he did admit: "I don't want to be the guy who was the buzzkill but my model has no politics in it. And it says we should continue to be concerned."
Dieli says the most concerning aspect of TEA is trade, particularly exports. He says trade disputes in North America and across the world have drastically reduced U.S. export totals over the past two years. The recently signed USMCA may alleviate the issue somewhat in 2020, but Dieli says the government's focus to overhaul global trade agreements "was a choice" and one that is hindering TEA data.
"If the trade war ends tomorrow, the problems caused by the trade war won't," he says.
Dieli also notes that while TEA has fallen to current levels before and not been followed by a recession, every time his Enhanced Aggregate Spread (EAS) metric has fallen below 200 since 1970 it has been followed by a recession. EAS is currently between 60 and 100 basis points.