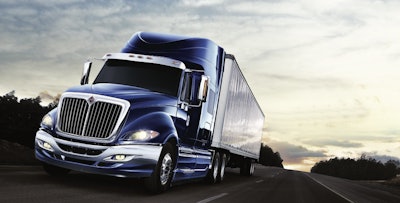 The spread of the COVID-19 coronavirus has caused widespread disruption and blown trillions of dollars out of the global economy, but it's done nothing to quell Volkswagen's bid to purchase Lisle, Ill.-based truck maker Navistar.
In January, Volkswagen's truck unit Traton made a $2.9 billion cash offer to buy Navistar International at roughly $35 a share. Virus-inspired fear has left the stock of both companies in shambles over the last month and a half, with Navistar having shed nearly $18 per share and Traton more than $11 since Jan. 31.

Click here to view our full coverage of the coronavirus' impact on the trucking industry from the leading industry publications of Commercial Carrier Journal, Overdrive, Truckers News and Trucks, Parts, Service.
During the company's annual media conference webcast Tuesday,
Reuters reported
Volkswagen Chief Finance Officer Frank Witter said the German truck and auto manufacturer still planned to press forward with a buyout of the American company in which it already owns a 17% stake, despite headwinds from a near global shutdown that include the temporary shuttering of some of Volkswagen's plants.
Volkswagen Group Chief Executive Herbert Diess, said despite the current economic condition, his company has not pulled its offer, adding he still believed the acquisition was a good idea. During his company's earnings call two weeks ago, Navistar CEO Troy Clarke declined to field questions surrounding the Traton offer, but said he planned to "just let the board continue to work through this. We'll just let the process work."
Navistar earlier this year received court approval to settle for $135 million a lingering class-action lawsuit over its now-defunct line of MaxxForce engines. Likewise, a Canadian judge just approved a nearly $150 million fine against Volkswagen AG after the company pleaded guilty to charges in its emissions cheating scandal uncovered in 2015.