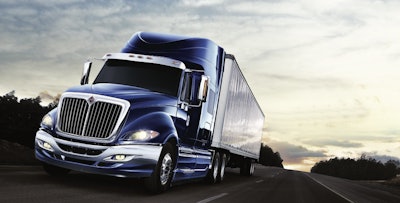 A federal judge has approved Navistar's proposed $135 million settlement that will be paid out to owners of certain International trucks equipped with defective model year 2011-2014 MaxxForce 11- or 13-liter engines.
Judge Joan Gottschall of a U.S. District Court for the Northern District of Illinois granted the final approval on Jan. 3. The judge concluded that the class action settlement is a "fair, reasonable and adequate resolution" of the truck owners' claims. The approval follows an objection filed in October by four large fleets.
As part of the settlement, those who purchased or leased International trucks with the defective engines can choose from three forms of relief for each affected truck they owned or leased. They can choose to receive up to $2,500 in cash, up to a $10,000 rebate on a new Navistar truck with proof of ownership/lease, or up to $15,000 in repayment for repair costs.
The order states that Navistar will contribute $85 million to fund claims for the cash payout and repair repayment options. The remaining $50 million will be used for rebates.
Owners and lessees of affected trucks have until May 11 to file their claims for any of the three options, according to the law firm Lieff, Cabraser, Heimann and Bernstein, which represented the class in the settlement.
More information on the settlement and filing a claim can be found here.