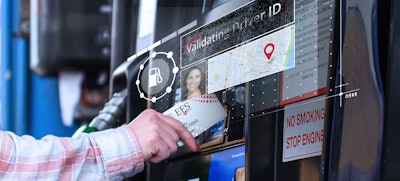 In times of considerable uncertainty, such as an economic crisis or global pandemic, crimes of opportunity like identity theft become more commonplace. In some cases, this is because people are worried about keeping food on the table. ID theft tends to be inversely proportional to overall economic stability. In other instances, it's because someone who is already a bad actor gets access to a new opportunity to commit a crime.
With little more than access to a mailbox, an identity thief can take over portions of another individual's financial identity. Because drivers are on the road so much, they're more exposed to these types of fraud. For truckers, several red flags should trigger concerns about their financial security. There are also preventative steps drivers should take to limit their exposure to identity takeover.
It used to be that a bad actor would gain access to a person's credit card information, order a bunch of merchandise and leave the actual cardholder with a bill. While it was a bit of a mess to sort out, banks are financially responsible for covering these costs. The same isn't always true for debit cards (consumers often carry the risk with debit cards), but the scheme with checking-account-linked cards was mostly similar.
Over the last few years, however, identity thieves have become more aggressive, leaving victims in far worse circumstances. In its 2020 Identity Fraud Study, Javelin Research and Strategy – a firm that provides research to large financial institutions – highlighted that the percentage of individuals affected by identity theft in the U.S. was actually down slightly year over year, but the cost of each incident was higher.
Fleet executives, find out how to keep your business safe from hackers.
Experts will share how to best protect your company from hackers amidst this vulnerable time — during our free, virtual CCJ Symposium on May 27-28. Get Details.
This is because criminals are doing more than stealing a credit card. They're taking over accounts and/or opening new lines of credit. Instead of receiving a billing statement with a few unrecognized charges, people are going months without knowing a credit card in their name is accruing debt – and possibly late fees/collections calls.
Unexpected calls or contact are a couple of key things to look out for. Whether it's collections calls, change of address confirmation mailers or unfamiliar bills, drivers need to keep an eye on their mail (and email) concerning any and all accounts that they have. This includes cell phone bills, utilities, and anything with an account number.
It also includes anything having to do with the trucking company and their job.
Drivers who receive unexpected info from the IRS or the DMV, for instance, can be at risk. There's been an uptick in the number of instances where someone using a fake CDL takes a load off a job board and simply disappears. Drivers are learning that they were victimized by identity theft when police officers arrive at their house, asking what happened to a trailer that they didn't move.
In addition to keeping their eyes open, there are several steps drivers can take in order to protect themselves:
Use mobile wallets when possible. Although the move to the credit card chip has helped mitigate some basic fraud, it still leaves something to be desired. Using a mobile wallet on a phone that's password-protected can help to reduce the risk of credit card fraud. The password is essential but passcodes like 1234 largely eliminate the benefit.
Check their credit scores. There was a time that checking credit scores with credit bureaus came with costs and/or hurt an individual's credit score. That's mostly changed as most banks offer score tracking with at least one of the bureaus. Failing that, annualcreditreport.com allows a person to check their score with each bureau once per year. A driver can alternate bureaus to have a check every four months. Surprising swings in score, and unexpected open lines of credit, are red flags that something is amiss.
Consider a freeze. Because drivers are often on the road for days at a time, it can be beneficial to place credit freezes with credit bureaus. This ensures that no new accounts are opened in a person's name, and helps to identify new account fraud, which, again, is very difficult to find and get through.
Set spending alerts on existing credit cards. A spending alert will notify the credit card holder that there may be unauthorized transactions hitting their credit card.
COVID-19 has already wrought havoc on the supply chain and the personal lives of truck drivers. Additionally, due to the volatility across U.S. markets, identify theft and credit card fraud are on the rise. Drivers who follow the steps above can limit additional risks and maintain their good name. Be safe out there.
Gary Kendle is Head of Operations for NEXT Trucking. Kendle is a 20-year veteran of the logistics industry who currently oversees day-to-day operations for NEXT Trucking's prestigious customer list.