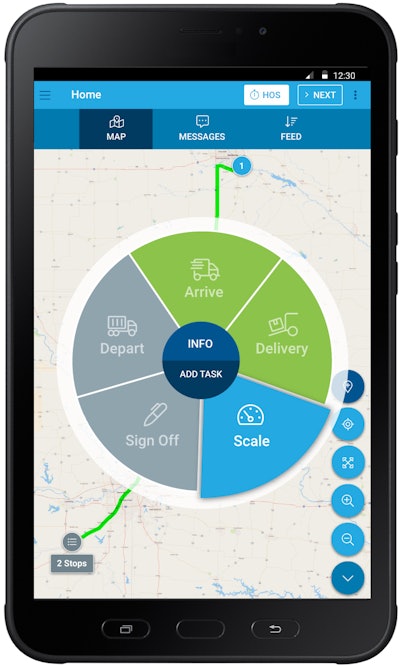 Omnitracs, a mobile fleet management hardware and software provider, has integrated its new Omnitracs One platform with the McLeod Softare transportation management system.
The Omnitracs One platform has a flexible, open API ecosystem and the new TMS integration between Omnitracs and McLeod uses the data-sharing capabilities to bring the technologies together.
Omnitracs has a Third-Party Integrations team whose initiatives focus on identifying, cultivating and managing strategic integrations within the Omnitracs partner network. Omnitracs and McLeod Software share over 350 active integrated companies that operate more than 67,000 vehicles.
"McLeod and Omnitracs have had a longtime partnership, and this new integration is a natural extension of that relationship," said Robert Brothers, vice president, product management of McLeod Software.