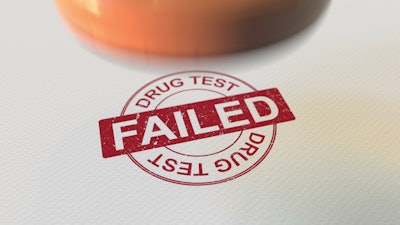 Though a band of the country's largest for-hire motor carriers continue to promote the benefits of screening drivers for drug use via hair sample testing over a urine sample test, a rule from the U.S. DOT to allow carriers to perform hair sample tests in lieu of urine testing is still hung up in years-long regulatory limbo.
That's despite a Congressional statute passed in 2015 requiring the Department of Health and Human Services (HHS) to develop guidelines for hair sample drug tests specific to trucking — and despite what proponents say is a large body of evidence showing that hair sample testing is more accurate in detecting prior drug use and, thus, should be a federally accepted standard for drug testing truck drivers.
"We're looking at sometime into 2021 before these guidelines would even possibly be finalized," said Lane Kidd, director of the Trucking Alliance, a coalition of carriers that includes Schneider, U.S. Xpress, Maverick, Knight-Swift and others. "There's no reason to wait that long."
The delay by federal agencies to enact the Congressional mandates, which were set by the 2015 FAST Act, has hair-testing proponents like the Trucking Alliance searching for legal alternatives that could allow fleets to drug test drivers exclusively via hair sample. That could mean another appeal to Congress, said Kidd, or working with the Federal Motor Carrier Safety Administration to find a legal basis for taking up a rule absent guidelines from HHS.
In the meantime, Kidd advocates for carriers having the ability to upload positive hair sample drug tests to the new CDL Drug & Alcohol Clearinghouse so that other fleets have access to that information when hiring or performing annual queries. "That makes so much sense I can't see why anyone would oppose that. It makes highways safer. It mitigates truck crashes and it reduces drug-impaired driving," he said.
HHS is now bearing down on being four years overdue in publishing the required guidelines, which Congress requested to be completed by December 2016.
A set of proposed guidelines should be published in the Federal Register within the next few months, as an HHS spokesperson said this week they have cleared the White House's Office of Management and Budget. But once those guidelines are published, they must still go back through the same rulemaking process to become finalized. Then, FMCSA must take the guidelines and produce its own rulemaking to allow carriers to opt for hair tests over urine sample tests — a process that will include a proposed rule and a final rule, both of which must make their way through the drawn-out bureaucratic rulemaking process.
Wilson Risinger, vice president of safety at KLLM, said in a recent webinar that his company has seen a positive drug test rate 10 times higher with hair testing compared to urine. The company began hair sample testing in March 2018, but it still must complete urine sample tests to comply with federal regulations. That's costly and duplicative, especially for smaller and medium-sized fleets that may want to test drivers via hair, but can't afford to perform both a hair and urine test. Allowing carriers to skip urine sample tests would remove those barriers.
For the first year at KLLM, hair sample tests yielded a 13.1% positive rate, and urine testing had a 2.52% positive rate. In 2019 hair was 10.9% and urine 1.88%. This year, the positive rate for hair has been 10.7%, while urine decreased to 1.07%.
Collectively, since March 2018, more than 900 driver applicants for KLLM who tested positive via a hair test cleared a urine test.
"You are going to lose some drivers, but that is the objective," Risinger said. "We were good with that. You have to train recruiting to don't waste time and resources on a candidate you can't qualify."
KLLM has seen a year-over-year improvement in productivity in terms of miles a driver has driven per week, month and quarter, said Risinger. Likewise, the fleet has seen a reduction in accidents and lost-time injuries. "I can't say it's all due to hair testing, but it is a portion of that."
Though hair sample testing used to be more expensive than urine tests, costs have come down over the past two to three years, said Albert Berger, CEO of Confirm Biosciences, a drug testing provider that works with fleets on simplifying the drug screening process. A key element promoted by Alliance and its member fleets, Berger said hair tests provide a more accurate view of prior drug use, and hair samples are more difficult to adulterate, he said.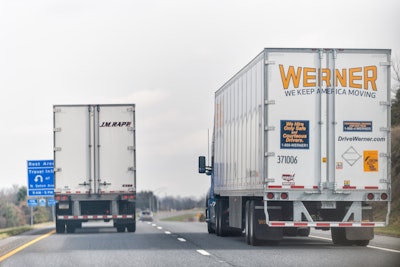 With urine test, "because of the window of detection, someone could be using drugs, then stop using drugs, take a urine or oral fluid test [and test negative]," he said. "That's not an option with hair. The window of detection goes back many months."
Maverick USA started hair testing in August 2012, said Dean Newell, vice president of safety and training. Through June of this year the company has seen 324 failed hair tests compared to 18 failed urine tests. Despite disqualifying those drivers from his fleet, Newell is frustrated at the possibility that anyone able to skate by on a urine test that otherwise would have failed a hair test could still be out on the highway, and said the industry should raise its standard in an effort to remove drivers with a history of drug abuse from the road.
"The scary part is that 306 people that have failed with me are possibly driving with somebody else," he said. "I don't think that's acceptable. My family is up and down the road. It's critical that we continue to look at this issue."
"It's just the right thing to do — to get drivers who are using drugs out of the truck, period, end of story," said Greg McQuagge, vice president of safety at U.S. Xpress.
He has been shocked by the number of drivers who are testing positive for cocaine and other hard drugs. His assumption was that marijuana would test high because it is legalized in some states.
Since U.S. Xpress began hair testing in that latter part of 2018, it has seen a nine-times-greater positive test rate with hair versus urine. About 50% of its hires used to come from CDL schools. It started testing student drivers in the fourth quarter of 2018 before rolling it out to the rest of the fleet.
The hair test positive rate for student drivers initially was higher than the fleet average. Overall, through July 2020, the company has seen a 0.9% positive rate for urine and a 8.55% positive for hair tests.
During the recruiting process, "as soon as you tell [drivers] you are doing a hair test, they will hang up the phone and go to another company who is not performing a hair test. It is one of the best things we've ever done."
—Jason Cannon contributed to this report.