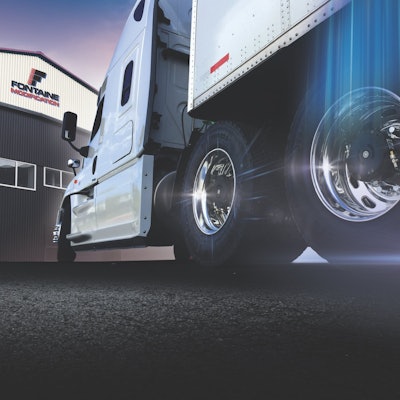 Aperia Technologies has tabbed Fontaine Modification, and all 10 of its modification centers across the country, to serve as preferred installer of its Halo Tire Inflator and Halo Connect technology. Modification centers are located near truck OEM manufacturing facilities, which enables Fontaine to install the Halo systems before trucks are shipped to dealers.
Aperia Technologies CEO Josh Carter said Fontaine Modification has installed the Halo Tire Inflator on "thousands of vehicles" over the past two years, adding the expanded agreement allows fleets access to Aperia's full product suite installed via Fontaine's network.
Halo's automatic tire inflation system for trucks and trailers installs in minutes and has logged more than 20 billion cumulative miles since its inception. Introduced in 2019, Halo Connect is a proprietary connectivity platform that enables fleets to reduce unplanned tire-related downtime by pairing predictive alerts with active inflation.