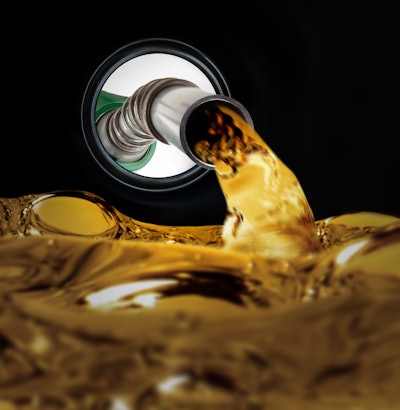 Massachusetts, Rhode Island, Connecticut and Washington, D.C., Monday became the first jurisdictions to sign on to a program that hopes to cut emissions roughly 30% between 2022 and 2032 by charging companies hauling fuel into the states.
Fuel importers would be required to buy emissions allowances at auction based on how much on-highway gasoline and diesel they sold in each state. The states would in turn use that money – currently a minimum of 35% of each jurisdiction's proceeds – to combat climate change and pollution and improve transportation infrastructure.
Three trade groups representing the retail fuels industry — NATSO, representing the nation's truck stops and travel plazas, the National Association of Convenience Stores and the Society of Independent Gasoline Marketers of America — Tuesday encouraged Northeastern states to reconsider the regional Transportation and Climate Initiative (TCI) and instead focus on policies that will achieve more meaningful environmental benefits without imposing added costs on consumers.
Estimates of between 9 and more than 50 cents per gallon could be felt at the pump over the program's first decade should diesel fuel wholesalers pass the added costs onto customers.
As currently constructed, the group said the TCI program will not work and will result in higher costs "acutely felt by the northeast region's low-income communities without any meaningful environmental benefit."
"The retail fuels industry has been active, productive advocates for clean fuel policies for more than a decade," the groups said in a joint statement. "We know what types of policies result in greater consumption of alternative fuels, and what types of policies do not. There are more effective ways to commercialize alternative fuel technologies."
In a letter to TCI Chair Kathleen Theoharides, the groups said that TCI injects substantial pricing and administrative complexities into the retail fuels market, without making alternative fuels, including electricity, more desirable for consumers; increases fuel prices and places a regressive tax upon low-income Americans, who spend a far greater percentage of their income on energy needs; intensifies the economic uncertainty and hardship created by the COVID-19 pandemic by increasing the price that consumers will pay for fuel and ultimately increasing household spending during a time of unprecedented job losses and diminished GDP.
While only three states and Washington, D.C. have currently signed onto the program, Delaware, Maryland, New Jersey, New York, North Carolina, Pennsylvania, Vermont and Virginia have participated actively in developing the TCI and have the opportunity to join the program in the future.