Trucking news and briefs for Friday, July 22, 2022:
J.B. Hunt names new president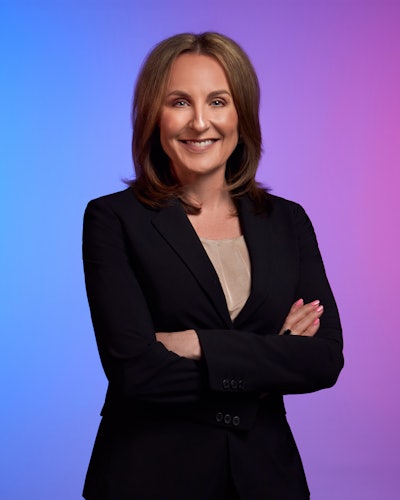 Shelley Simpson has been appointed as president of J.B. Hunt Transport Services (CCJ Top 250, No. 3).
The company's Board of Directors elected Simpson, 50, as company president, effective Aug. 1. Over Simpson's 28-year career at J.B. Hunt, she has served 15 years in executive leadership roles, most recently as chief commercial officer and executive vice president of people and human resources, in addition to leading International Services and Corporate Marketing.
John N. Roberts III, will remain chief executive officer and a member of the J.B. Hunt Board of Directors, a new management structure for the company.
"Over her tenure at J.B. Hunt, Shelley has worn multiple hats across our business, bringing a data-driven, experienced-based approach to every area she has led," said Roberts. "If you look at the most disruptive areas of our company, from new technologies to global commercialization to investments in our people, Shelley's innovative leadership has always guided us toward positive results."
Simpson will take charge of oversight of all management duties and performance for all company business units, emerging technology, developing services and People and Human Resources.
In 2007, Simpson was named president of Integrated Capacity Solutions (ICS), a business unit she helped to create. She assumed sales and marketing executive responsibilities in 2011 as chief marketing officer. She took on additional leadership in 2014 as president of J.B. Hunt's Truckload business segment. Simpson was named chief commercial officer and president of Highway Services in 2017 and led the strategic direction and launch of J.B. Hunt 360. In 2020, Simpson added responsibilities for people and human resources.
"I am grateful for John's continued leadership and growth mindset," said Simpson. "As our year-long 60th anniversary comes to a close, I can't help but reflect on our company's storied history of innovation. From leading the way as the industry's first asset-based intermodal service provider to leveraging the benefits of technology for shippers and carriers through J.B. Hunt 360, our people have and will continue to fuel our growth through a cycle of innovation that is intrinsic to our organization."
In addition to these changes, Brad Hicks will continue as president of Highway Services and will take on additional responsibilities as executive vice president of people. Spencer Frazier will assume the role of executive vice president of Sales and Marketing.
Yellow joins Army workforce partnership program
Yellow Corporation, (CCJ Top 250, No. 5) entered into a memorandum of agreement this week with the U.S. Army Partnership for Your Success (PaYS) program, demonstrating the company's commitment to helping ensure veterans have successful careers upon leaving service.
"Veterans bring with them the discipline, training and can-do attitude that we value at Yellow," said Darren Hawkins, CEO of Yellow. "We see the partnership with PaYS as a win-win opportunity for us and for veterans. Giving veterans a great place to work is the least we can do to thank them for serving their country."
The PaYS Program is a strategic partnership between the U.S. Army and a cross section of corporations, companies and public sector agencies. The program provides America's soldiers with an opportunity to serve their country while they prepare for their future.
PaYS partners guarantee soldiers an interview and possible employment after the Army. This unique program is part of the Army's effort to partner with America's business community and reconnect America with its Army.
"In the trucking industry, veterans can have a new career in service, as they help ensure essential goods are safely delivered to our communities," Hawkins added. "Yellow is proud to support our troops with a meaningful career and honor their sacrifices made to preserve our freedom."
Merchant Fleet acquired by Bain Capital, ADIA
Work truck and delivery van fleet management company Merchants Fleet announced Thursday that Bain Capital and a wholly owned subsidiary of the Abu Dhabi Investment Authority (ADIA) have signed an agreement to acquire Merchants Automotive Group, DBA Merchants Fleet and Merchants Auto. Terms of the deal were not disclosed. It is expected to close in the third quarter of 2022.
The members of the Merchants leadership team will remain in their current roles and will be co-investors in the business. Chief Executive Officer Brendan P. Keegan will also assume roles of president & chairperson.
Founded in 1962, Merchants is the fourth largest provider of fleet management services with over $2 billion in assets under management and 165,000 managed commercial fleet units across North America.
The company has a unique business model focused on forward-thinking technology solutions, innovative fleet services, and the proactive adoption of electric vehicles. Merchants will continue to operate independently, and benefit from additional resources under the new ownership that will help speed new service launches, technology innovation, and expansion into new markets.
"When we initially provided growth financing to Merchants in 2020, we had our eye on a longer-term partnership," said Olof Bergqvist, a managing director at Bain Capital. "As the fleet management industry continues to experience considerable disruption, we are excited to continue to support Brendan and the Merchants team on their path of consistent long-term growth driven by connected vehicles, multi-modal transportation, efficiency requirements and data-driven intelligence."