Trucking news and briefs for Wednesday, Nov. 2, 2022:
Werner's Leathers named ATRI chairman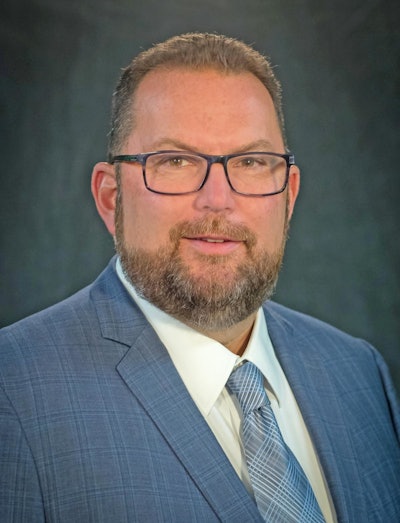 Derek Leathers, chairman, president and CEO of Werner Enterprises (CCJ Top 250, No. 13), has been named Chairman of the Board of the American Transportation Research Institute (ATRI).
Leathers succeeds Judy McReynolds, ArcBest Corporation (No. 18) chairman, president and CEO, who is completing eight years of service as ATRI Chair. Leathers was first appointed to the ATRI Board of Directors in October 2015 and will now chair the Board comprised of 13 trucking industry CEOs.
Leathers has more than 30 years of experience in the transportation and logistics industry and more than 20 years of experience with Werner. In his tenure with Werner, he has served many integral roles, including the formation of Werner's Mexico cross-border operations and oversight for the asset operating groups leading the launch of Werner Global Logistics.
In addition to his service on the ATRI Board of Directors, Leathers serves on numerous outside boards, including the American Trucking Associations and the Omaha Chamber of Commerce. Leathers is the Founder and National Director of PlaySmart, a non-profit organization that helps underserved 5th- through 8th-grade students realize their academic and life potential through sports.
"Derek has been a strong supporter of ATRI's research in his years of service on our Board and is well-respected throughout the industry," said ATRI President Rebecca Brewster. "We look forward to his tenure as ATRI Chair."
In acknowledging McReynolds' eight years of service as ATRI Chairman, ATA President and CEO Chris Spear said, "Under Judy's leadership, ATRI's research has gained worldwide recognition for its objective analyses of key industry issues on topics ranging from litigation research, the truck parking shortage, congestion, highway funding and the environment. Derek is the perfect choice to continue ATRI's leadership in advancing the industry's safety and productivity."
Former Google exec joins self-driving truck firm Kodiak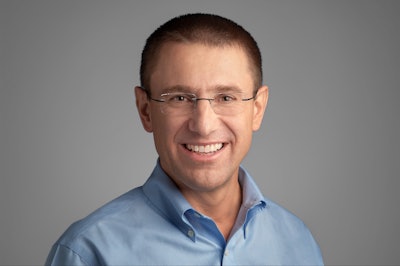 Self-driving trucking company Kodiak Robotics has hired Google's former Chief Information Security Officer (CISO) and Vice President of Security and Privacy Engineering Gerhard Eschelbeck to the position of Chief Information Security Officer.
Eschelbeck will draw on more than 25 years of experience to guide Kodiak's cybersecurity and data security strategy and team. Most recently, as CISO for self-driving trucking firm Aurora, Eschelbeck established the cyber security organization and developed the security program and architecture for their autonomous vehicles.
"Safety and security are the primary building blocks upon which Kodiak was founded, and bringing Gerhard onboard will keep us at the bleeding edge," said Don Burnette, founder and CEO, Kodiak Robotics. "Gerhard's incredible experience and leadership at some of the world's leading companies, including Google and Deutsche Bank, make him an indispensable addition to the Kodiak team."
Eschelbeck has built a distinguished cyber- and data-security career by creating and championing foundational new technologies. As Kodiak's CISO, he will focus on further enhancing the security of the company's cloud and on-premises systems, as well as its growing fleet of autonomous trucks. In addition, he will lead the deployment of new protocols for the company's broader data security team.
"Throughout my career I've always been attracted to companies doing transformational, remarkable and exciting things in clever ways," said Eschelbeck. "Kodiak has taken a safety-first approach to bringing autonomous trucks from concept to market. Ensuring the security of critical systems like Kodiak's is vital, and I couldn't pass up an opportunity to be part of the team that makes it happen."
Eschelbeck has built high-performance multi-national teams in the U.S., Europe and Asia that have launched transformative security technologies. He is widely regarded as one of the world's foremost experts on network and system security.
Public voting opens for Transition Trucking award
Public voting is now open for the Transition Trucking: Driving for Excellence award, which recognizes America's top military veteran rookie truck driver.
The general public is invited to cast their vote online on the Transition Trucking website. A short video on each driver also is available on the website. Voting runs through Veterans Day on Nov. 11. The voting is an important determiner for the Selection Committee in making their ultimate choice for the next Transition Trucking award winner.
Kenworth has again teamed with Fastport and the U.S. Chamber of Commerce Foundation's Hiring our Heroes Program to support the Transition Trucking award. For the seventh straight year, Kenworth is providing the top prize -- a T680 Next Generation equipped with a 76-inch sleeper and the Paccar Powertrain featuring the Paccar MX-13 engine, Paccar TX-12 automated transmission, and Paccar DX-40 tandem rear axles.
The finalists for the award are:
Sean Adams, U.S. Navy, McElroy Truck Lines
Jason Van Boxtel, U.S. Marines, Veriha Trucking
Paul Gouker, U.S. Army & National Guard, Stevens Transport
Cale Jensen, U.S. Air Force and U.S. Army, G. Dubbels Farms Trucking
Ashley Leiva, U.S. Army, Draco Energy/Noemi Trucking
Dave Marihugh, U.S. Navy, Roehl Transport
Christopher McDowell, U.S. Army and National Guard, Epes Transport
Joe K. Nyenatee, U.S. Army, Melton Truck Lines
Talon Rogers, U.S. Army, CRST
Justin Silk, U.S. Army, Paschall Truck Lines
Michael D. Thomas, U.S. Marines, Prime Inc.
The winner will be announced Dec. 16 at the U.S. Chamber of Commerce in Washington, D.C.