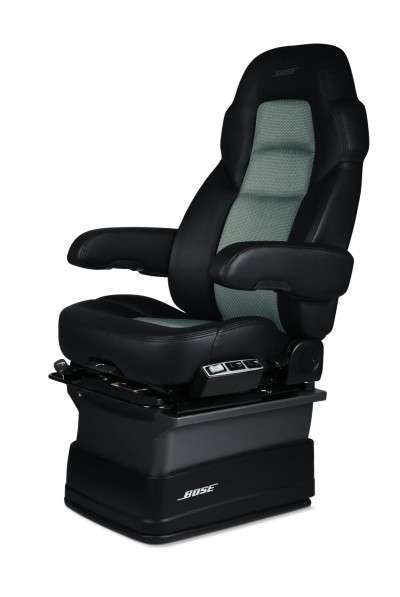 Bose Corp.'s Bose Ride system replaces a conventional air-ride truck seat with a suspension base and an integrated custom-designed seat top to protect against road-induced shocks and vibration and reduce exposure to whole-body vibration. The system is designed to remove most road disturbances by sensing, analyzing and counteracting the forces from the road by using several proprietary technologies and components, including:
A high-power linear electromagnetic actuator capable of counteracting the forces caused by road disturbances;
A regenerative amplifier powerful enough to energize the actuator to precisely position a truck driver, yet draws less average power than a 50-watt light bulb; and
Sensors and proprietary Bose control algorithms working together to counteract road disturbances before they reach the driver.

The Bose Ride system is designed to be compatible with most makes and models of U.S.-manufactured heavy-duty trucks and installed by a trained mechanic in under two hours, using the existing seat bolts, air line and a 12V power line that connects to the truck's battery. For more information, go to www.Bose.com/BoseRide.