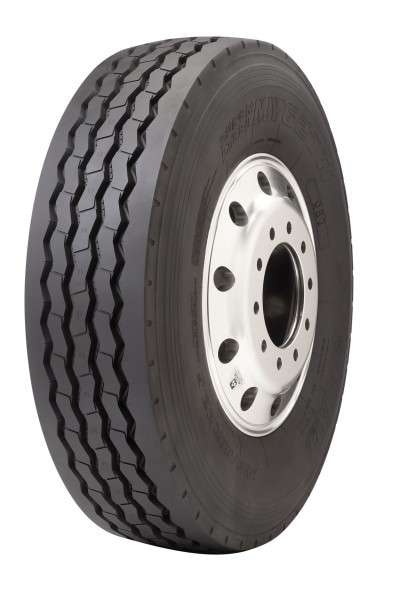 Yokohama Tire's new MY627W all-position waste and sanitation tire replaces the Y773 and offers new features designed to deliver longer tread life, added durability and reduced operating costs. Specially designed for vehicle operations that require a high load-carrying capacity per tire, the MY627W is highly retreadable, with a tread compound that resists chips and cuts.
A wide outside rib with extra-wide serpentine grooves resists tears, while its surface shape helps improve traction. Sidewall indentations help dissipate heat during stop-and-go driving to prolong casing life and maintain the rubber's integrity. An angled double-wave outside groove helps sustain rib rigidity and reduce stone penetration. Sidewall armor provides an extra layer of durable rubber, helping to protect against damage from curbing and prolonging the tire's life. The wider tread distributes wear across a larger surface area, providing enhanced traction and longer mileage.
The MY627W tire will be available in June in 315/80R22.5 size (part number 62701), load range L.