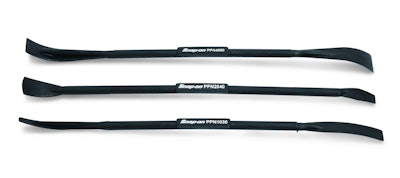 Snap-on's three-piece set of Light Duty Prying/Smoothing Tools (PPN300) is designed for spreading or smoothing epoxy, adhesives and silicone uniformly, as well as cleaning small parts, paint stripping in confined spaces, removing and installing O-rings and gaskets and prying dashboard parts and vents.
The tools are made from a blend of glass-reinforced nylon for added flexibility and strength and will not scratch soft metals, painted surfaces or other composite material.
For more information, go to www.snapon.com.