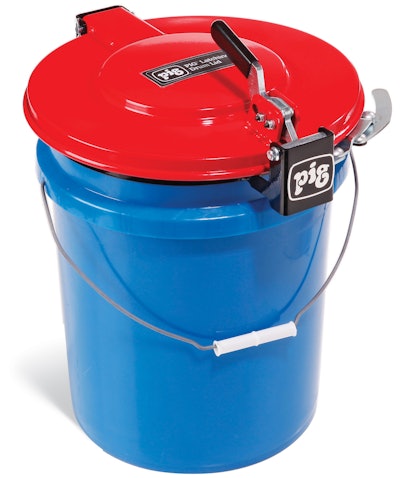 New Pig's 5-Gallon Latching Pail Lid is designed to fit both steel and poly pails. The durable powder-coated steel lid is engineered to open and close easily with a single latching hasp.
A reinforced hinge, latching mechanism and nitrile gasket help create a tight seal, helping to keep pail contents pure and decrease vapor emissions. A fast-latch ring helps simplify installation.
For more information, go to www.newpig.com.