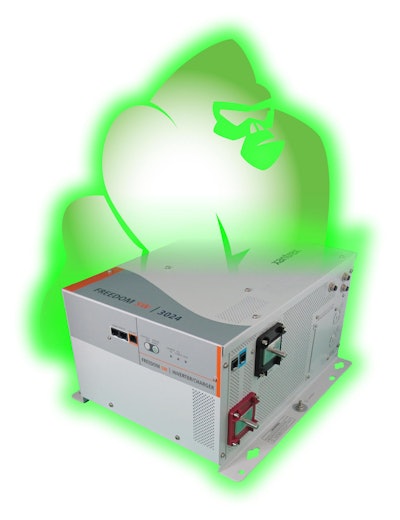 Xantrex's 24V Freedom SW series of inverters/chargers are designed for use in commercial trucks and other heavy-duty applications, as well as large boats, RVs and buses. The inverter/charger is available in two models and is suited for powering AC loads and charging large 24-volt battery banks.
The Freedom SW incorporates pure sine wave performance, parallel/series stacking and generator support mode, and is engineered to offer full output at higher temperatures with efficient power factor-corrected charging.
Xantrex also recently provided Overdrive Senior Editor Todd Dills with a few inverter installation tips. For more information, go to www.xantrex.com.