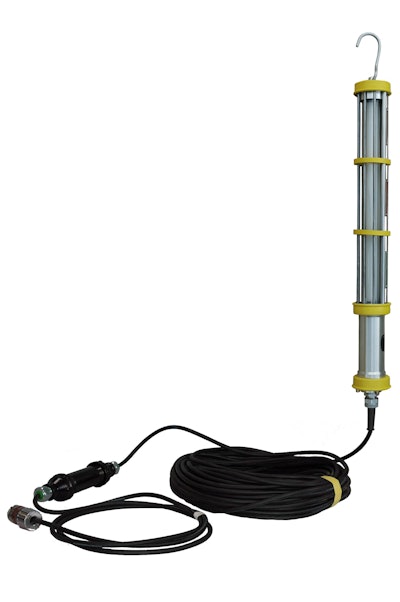 Larson Electronics' Explosion Proof LED Aluminum Drop Light is a hazardous-area LED work light suited for use in paint spray booth inspections or as a general portable lighting solution for confined spaces such as fuel tanks or grain storage areas.
The light is equipped with a 15-watt bulb that runs off of 120 volts with an inline step-down transformer to 12 volts, and a 100-foot explosion-proof cord for navigating around the work space. The light features a rugged nonsparking aluminum casing and rod cage.
Larson also offers an explosion-proof 4-foot 4-lamp LED light fixture approved for paint spray booths and designed to provide improved output and durability for areas where flammable petrochemical vapors and pulverized dust exist. For more information, go to www.magnalight.com.