Mobile workers are often challenged with using consumer-grade cameras for scan-intensive enterprise-grade applications, resulting in lost productivity for the worker and organization. Motorola Solutions, Inc. introduced the new Symbol CS4070 wireless handheld Bluetooth scanner that easily pairs with any Bluetooth-enabled tablet, smartphone or laptop to provide enterprise-class 1D and 2D bar code scanning.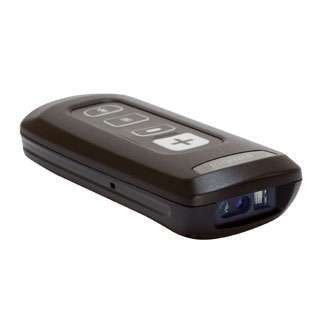 The CS4070 works with all of today's popular Android, iOS and Windows tablets, laptops and smartphones. And the integrated MFI chip and Apple certification ensure compatibility with all Apple mobile devices, including the iPhone and iPad.
The pocket-sized CS4070 scanner is ergonomically designed to be worn on a lanyard around the neck or fit naturally in the hand for no-fatigue scanning . The field-replaceable battery also holds enough power for a full 12-hour shift and an LED indicator lets workers know how much charge is left.
The CS4070 can scan bar codes both near and far and omni-directional scanning eliminates the need to align the scanner with the bar code. Green and red light indicators can also be mixed and matched with audio to provide scanning feedback in any environment.
The CS4070 scanner is designed for use in mobile point-of-sale (MPOS), merchandising, end-to-end track and trace, real-time ordering, route accounting, inventory management, and repair service.