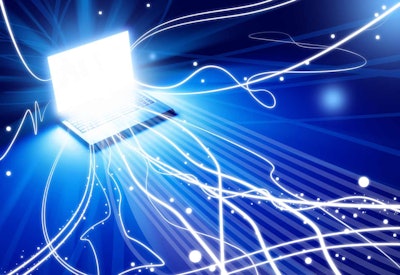 Orbcomm, a provider of machine-to-machine (M2M) and Internet of Things (IoT) technologies, announced the launch of Orbcomm Enterprise Connect, a high-speed failover service for wireless devices and applications.
Orbcomm Enterprise Connect leverages 4G LTE to provide WAN connectivity that can be used as a back-up to existing broadband connections for distributed enterprise, financial, hospitality and retail locations.
The service combines connectivity, hardware, management capabilities along with network and deployment support. Orbcomm says the service is a strong complement to enterprises that rely on wired technologies such as T1, T3 MPLS networks and cable modems.
Utilizing integrated routers from hardware manufacturers, Orbcomm says its customers can instantly switch to a 4G xLTE connection on a Tier One cellular network in the event of a primary network communications failure, including hardware failure, construction-related cable cuts and extreme weather situations such as hurricanes and earthquakes.
In addition, Orbcomm Enterprise Connect provides Out-of-Band Management (OOBM) capabilities that allow IT personnel to remotely troubleshoot and resolve issues with networking equipment using cellular connectivity when primary networks fail. Remote troubleshooting capabilities enable early identification of the cause of the outage and accelerate repair and/or replacement of the equipment.
Customers will also be able to leverage a subscriber management portal for remote device management and monitoring.
"As part of our expanded M2M and IoT portfolio, we can now address a host of new markets with a  wireless service that will help protect businesses from unexpected network outages and ensure they have fast, reliable connectivity to conduct business efficiently," said Marc Eisenberg, Orbcomm's chief executive officer. "With a small investment in Orbcomm Enterprise Connect, our customers will gain significant bottom-line benefits by reducing risks of downtime, lost productivity and customer experience issues."