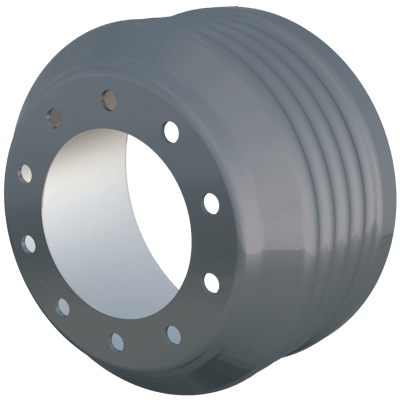 Meritor has expanded its aftermarket wheel-end portfolio to include Opti-Lite brake drums designed for line haul and weight-sensitive applications.
David Reid, senior product manager, aftermarket for Meritor says the new drums were developed on the same platform as the company's STEELite X30 brake drums.
Opti-Lite drums are offered in the most popular wheel-end configurations for steer, drive and trailer axle applications and offer a reduction in vehicle weight by more than 200 pounds in a tandem axle tractor/trailer combination when compared to full-cast drums.
Reid adds Opti-Lite drums do not require welded-on weights and offer an optimized balance spec for smoother performance on the road.
For ease of identification and ordering, the Opti-Lite brake drums will carry the same base nomenclature as the genuine STEELite X30 offering with the number 50 included as a prefix for product clarification. The prefix 50 is associated with all Opti-Lite series part numbers.