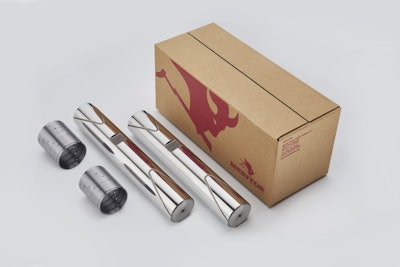 On Tuesday at Heavy Duty Aftermarket Week in Las Vegas, Meritor introduced 45 new no-ream kits as an expansion of its FastSet King Pin Kit aftermarket product line.
Joe Ghering, Meritor product manager, says FastSet is now available for all popular axle applications, including Meritor, Dana, Eaton, Spicer, Mack, Volvo, Chevrolet, GMC, Isuzu and Axle Alliance.
Meritor says using the new kits mean king pin bushings do not need to be reamed after they are installed into the steering knuckle, which saves labor, time and equipment costs. Additionally, instead of pressing in the bushings during installation, customers can use the kit to easily install spiral bushings by hand. And Meritor says the king pin's special groove pattern design allows grease to permeate high-wear areas.
Built using only Meritor approved quality components to reduce repair time and maintenance costs, the Meritor FastSet King Pin Kit is covered by Meritor's standard aftermarket warranty.